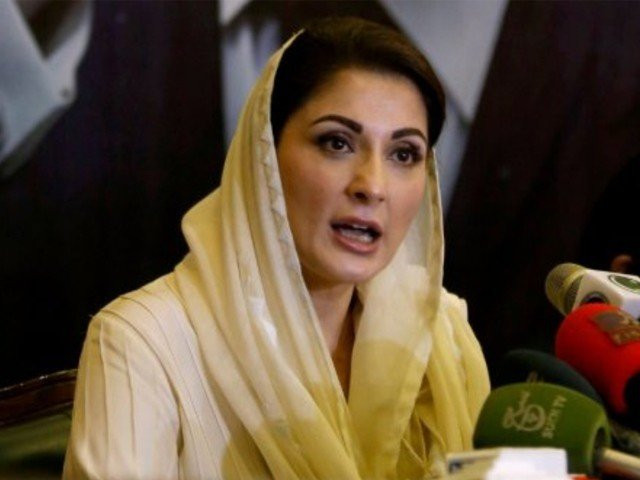 ---
ISLAMABAD:
PML-N leader Maryam Nawaz has warned that any rigging in the forthcoming elections in Azad Jammu and Kashmir will have a far-reaching impact. "The results of rigging in the polls will not be good. Don't try to steal the elections," she said. "You get defeated even after abducting the polling staff."
She said, "Don't come in the way of the people and their elected representatives." She expressed confidence that her party would win the polls if they are held transparently and independently.
To a question regarding her absence from the Pakistan Democratic Movement's (PDM) recently held rally in Swat, she said, "There are no differences within PML-N. Nawaz Sharif has tasked me with [mobilizing the party] for the AJK polls, so Shehbaz Sharif represented me in Swat's gathering."
"Shehbaz Sharif is my president and of the PML-N's; his presence suffices for us too," she added.
Taking a jibe at Prime Minister Imran Khan for his "angry Baloch" statement, the PML-N vice president said the premier should first visit the persecuted Hazara community which also belongs to Balochistan.
Addressing a gathering in Gwadar a day earlier, PM Imran Khan had said he was mulling over holding talks with angry Baloch "so that hostile elements, including India, could not use them to spread chaos".
"Imran Khan should have visited the Hazara community first before talking about taking the Baloch dissidents onboard," Maryam said on Tuesday while talking to reporters during her appearance at the Islamabad High Court (IHC).
"They were calling for you but you had said at the time that you wouldn't be blackmailed by dead bodies," she said addressing herself to the premier.
The PML-N leader was referring to PM Imran's refusal to accept a demand of the Hazara community's protest leaders who had refused to bury 11 members of their community – massacred on January 3 – until the premier met them at their sit-in camp in Quetta.
"You cannot blackmail the prime minister of a country like this. You bury the bodies today and I'll be there with you," the premier had said while reiterating an impassioned appeal to the bereaved community to not make burials conditional to his visit.
"Balochs are as much Pakistani as you and I and [we should strive to] keep them bonded with the country. Their reservations should be addressed," Maryam added.
When asked about the government's alleged backdoor contacts with Israel, she said, "I feel the same. A state's foreign policy is not an individual's policy."
She said foreign policy should not be viewed in light of the domestic political situation.
"You should first pay attention to [putting your] own house [in order]. [The rulers] shouldn't lie to the people or deceive them," she maintained.
The PML-N leader ruled out any deal with the establishment. "People bring up a 'deal' all the time," she said, adding: "Why would there be a deal and with whom?" "We aren't insane to strike a deal after such a long struggle. We'll get to terms with it when things settle down."
COMMENTS (1)
Comments are moderated and generally will be posted if they are on-topic and not abusive.
For more information, please see our Comments FAQ