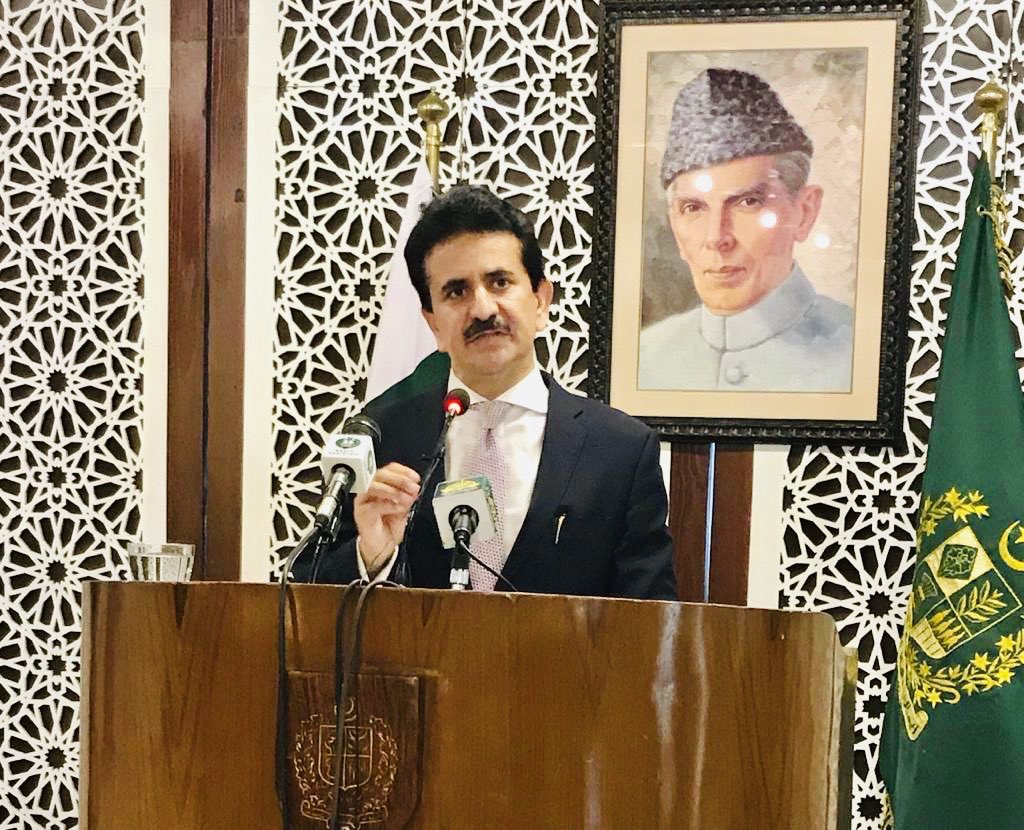 ---
ISLAMABAD:
Pakistan said on Thursday no proposal was under consideration at the moment for its role in providing security to the Kabul International Airport but reiterated that the country remained committed to the Afghan peace efforts.
The statement from the Foreign Office Spokesperson Zahid Hafiz Chaudhri came after Turkish President Recep Tayab Erdogan revealed earlier this week that his country was in talks with Pakistan and Hungary to jointly provide security for the Kabul International Airport.
"Regarding proposal of security of Kabul airport, I'm not aware of any such consideration by Pakistan. However, we remain committed to play our due role in the Afghan Peace Process," Chaudhri told reporters here.
The US has requested Turkey to ensure security of the Kabul airport once the foreign forces leave the war-torn country. Turkey, however, has been seeking financial and other assistance for the job. It is also seeking help from Pakistan and Hungry, a NATO member country, to accomplish the task.
Observers, however, believe that Pakistan is unlikely to deploy its troops for the security of Kabul Airport due to variety of reasons particularly the trust deficit between the two countries.
Although, the Foreign Office spokesperson said he was not aware of any such proposal under consideration of Pakistan, the issue may come up for discussions when Foreign Minister Shah Mehmood Qureshi meets the Turkish president on the sidelines of Antalya Diplomacy Forum.
Concerns are growing that Afghanistan may descend into another phase of civil war once the US and NATO forces withdraw from the war-ravaged country.
Alsio read: US agrees to give Turkey lead role in securing Kabul airport
Chaudhri said that Pakistan had been consistently calling for a responsible and orderly withdrawal of the foreign troops from Afghanistan, so that there was no security vacuum in the country that could be exploited by spoilers.
"We have repeatedly underscored that the withdrawal of foreign troops must coincide with the overall progress achieved in the peace process," he said. He added that Pakistan had also been calling for reduction in violence, leading to a ceasefire.
"I wish to reiterate that due to Pakistan's facilitative role, the peace process has reached an important stage. We remain committed to peace in Afghanistan and will continue playing our role sincerely," Chaudhri said.
"It is, however, important that the Afghan leaders seize this historic opportunity and workout an inclusive, broad-based and comprehensive political settlement for durable peace and stability in Afghanistan," he added.
Regarding the upcoming Financial Action Task Force (FATF) Plenary meeting, scheduled in the last week of June 2021, the spokesperson said it would review the progress made by Pakistan under the FATF Action Plan and subsequently announce its decision.
"As you are aware, Pakistan has made significant strides during implementation of the Action Plan through concerted national efforts," he said. "The tremendous progress made by Pakistan leading toward the conclusion of the Action Plan has been acknowledged by FATF as well as larger international community."
Without prejudging the outcome of the upcoming plenary meeting, he said, Pakistan would like to "reaffirm our commitment to further strengthen our AML/CFT regime to align it with international standards and fulfil our international obligations in this regard".
COMMENTS
Comments are moderated and generally will be posted if they are on-topic and not abusive.
For more information, please see our Comments FAQ