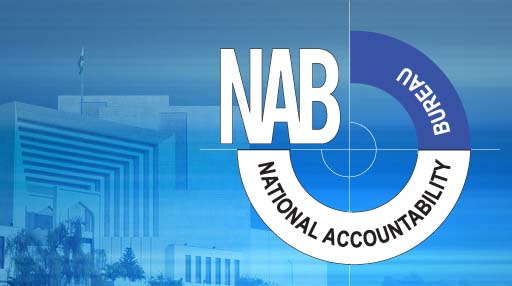 ---
LAHORE:
Lahore National Accountability Bureau (NAB) arrested a suspect impersonating NAB director general (DG) in an intelligence-based operation on Wednesday.
The arrested suspect had been identified as Mian Muhammad Fayyaz. He had been impersonating himself as Sukkur NAB DG. The impersonator was also soliciting huge amount of money from the victims to solve their case by phone.
When the intelligence wing of the Lahore NAB found out about the issue, the NAB team reached the address of the impersonator and arrested him.
He was caught after the intelligence wing of Lahore NAB conducted a raid in Johar Town, Lahore.
Reportedly, the suspect Mian Muhammad Fayyaz allegedly used to impersonate himself as NAB DG to gain illegal benefits from different government officers and others by using pressure tactics and influence.
Moreover, the impersonator happened to approach many senior police officers, administration of private housing societies and different deputy commissioner (DC) offices seeking favours. As per available reports, the suspect Fayyaz also used to gain benefit by pretending to be a political leader.
After collection of evidences against the suspect, Lahore NAB's intelligence wing arrested the accused from Johar Town area and recovered an amount worth Rs4.4 million. Weapons had also been confiscated from the suspect during the raid.
According to NAB spokesperson, Fayyaz was arrested from Johar Town for allegedly blackmailing government officials in the name of NAB DG and Rs4.4 million cash and firearms were recovered from the possession of the suspect.
The impersonator allegedly would call police officers, DCs and housing society owners, sometimes impersonating as Sukkur NAB DG, NAB Vigilance director and sometimes as NAB chairperson's staff officer. Fayyaz also used the names of political leaders several times to get his work done.
Lahore NAB officials had acquired a physical remand of Fayyaz till June 2 after producing him before an accountability court.
The number of suspects impersonating themselves as NAB officers was alarming. Only Lahore NAB's intelligence wing has, so far, arrested 10 such impersonators.
Such impersonators who were caught were being reported consistently throughout the country including in the provincial capital.
Two weeks ago, Karachi NAB had arrested a father-son duo with the help of international police from the UAE. The suspects had been looting people on pretext of impersonating themselves as NAB chairperson and Karachi NAB DG.
In April last year, Islamabad NAB had arrested a suspect impersonating himself as NAB officer and looting the public. In February last year, Islamabad NAB had arrested another suspect impersonating himself as NAB officer.
In September 2015, Islamabad NAB had arrested a similar impersonator.
NAB Spokesperson said NAB Chairperson retired Justice Javed Iqbal appreciated the performance of Lahore NAB. "It is in the better interest of the general public."
The spokesperson added that as per the directions of the NAB chairperson, no officer would contact or approach any institution telephonically in lieu of writing official letter to them. In case of any complaint, the NAB spokesperson may be approached for further information.
Published in The Express Tribune, May 27th, 2021.