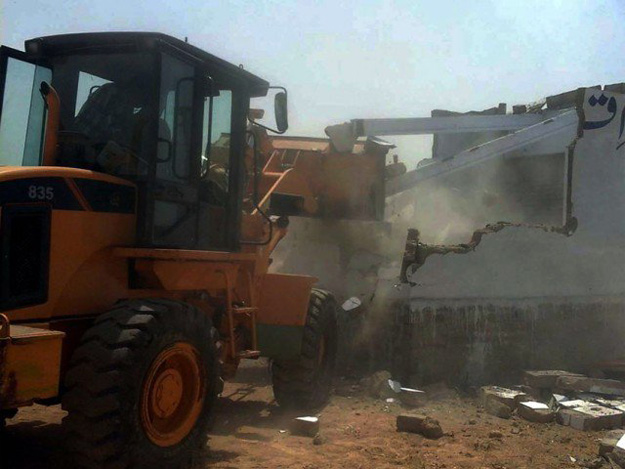 ---
KARACHI:
The president of the Gujjar Nullah Affectees Committee was reportedly attacked by unidentified perpetrators late on Monday night.
The president, Abid Asghar, was ambushed in Kausar Niazi Colony by around 20 men and beaten up at around 3am, when he was returning home from work, according to a statement issued by the Karachi Bachao Tehreek.
Asghar, who has been central in the efforts to resist demolitions of 28 housing colonies along Gujjar Nullah, was shifted to a hospital.
The Karachi Bachao Tehreek, a civil society group that has been working with the affectees of Gujjar Nullah against "illegal evictions" and the Awami Workers Party's Karachi chapter condemned the alleged attack.
Residents of leased houses built along the Gujjar and Orangi Town nullahs have approached the courts against the demolition drives. The Sindh High Court has issued a stay on the demolition of leased houses till June 1. An application is also pending before the Supreme Court.
The residents contend that leased houses are being illegally razed and that the relevant authorities are moving ahead with plans to construct a 30-feet-wide road on either sides of the drain without the apex court's approval. They argue that the storm water drains would not be choked if they are regularly cleaned.
The Sindh government and the Karachi Metropolitan Corporation, on the other hand, maintain that they are following judicial orders and the 'encroachments' need to be removed to ensure smooth drainage of rainwater during monsoon season.
The SHC has directed the parties to seek clarity from the apex court on whether leased houses can be considered encroachments. It has also sought confirmation from the apex court on whether the construction of roads on either sides of the storm water drains has been approved.
Published in The Express Tribune, May 26th, 2021.