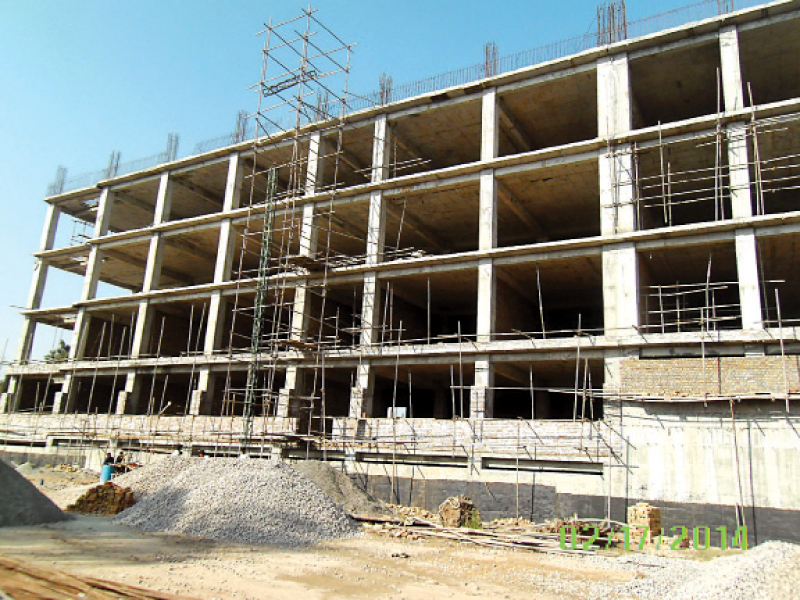 ---
RAWALPINDI:
The Punjab government has released an outstanding amount of Rs120 million for the Rawalpindi Institute of Urology and Kidney Transplant (RIUKT) to carry out remaining civil work and procuring necessary electro-medical equipment for treating kidney patients, a spokesperson said on Sunday.
In this regard, a letter of credit (LC) for the purchase of a modern 128-Slice CT scanner worth Rs110 million has been opened while an imported Rs70 million lithotripsy machine, for breaking stones through radiations, would be installed at the facility soon, they added.
Officials said that the hospital will be made functional for kidney transplantations, dialysis and other kidney diseases once the coronavirus pandemic subsides.
The healthcare facility could not be made functional due to the coronavirus outbreak as it has been turned into a facility for the treatment of Covid-19 patients, they noted.
Also read 16 Covid-19 patients discharged from RIUKT
However, the provincial government has released Rs70 million for the procurement of the electro-medical equipment and Rs50 million to complete the remaining work at the RIUKT.
Moreover, Rawalpindi Medical University (RMU) Vice Chancellor Dr Muhammad Omar said that daily tests have showed that coronavirus positive cases have dropped to 3.5 per cent in the Rawalpindi district.
He said that if the ratio sustains for another 10 days or drops further, it will help in determining that the third wave of Covid-19 has faded in the district.
RIUKT Medical Superintendent (MS) Dr Nausheen Mehboob said that the healthcare facility would be made functional in a short period of time once the coronavirus pandemic is over. She added that recruitment is also in the final stage to fill various vacant positions at the health facility.
Dr Nausheen further informed that RIUKT's oxygen system has been upgraded and a 10,000-litre capacity VI tank has also been installed at the health facility to treat Covid-19 patients.
Published in The Express Tribune, May 24th, 2021.