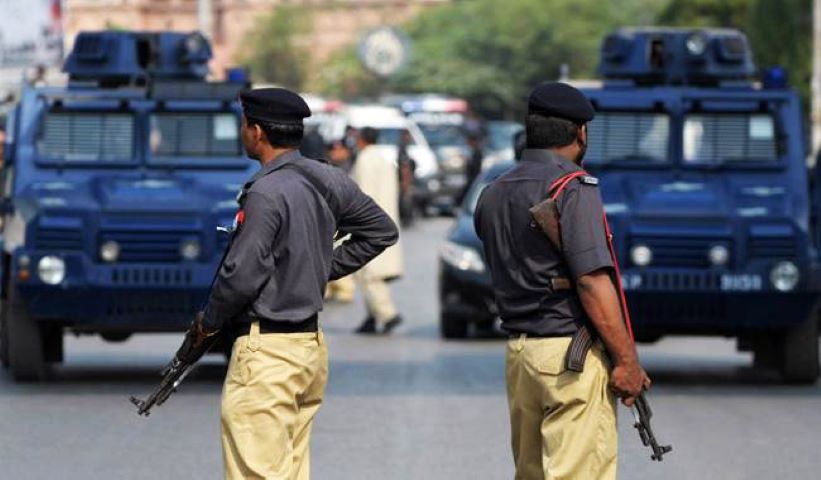 ---
KARACHI:
A man was allegedly killed by policemen over a minor misdemeanour of chatting with friends on the street during the smart lockdown in his area.
The deceased, Younus Raza, had left his house at 6.30am to get breakfast. The 32-year-old scrap dealer stopped on the street to talk to his friends on the small bridge over the Gujjar Nullah near Piyala Hotel in North Nazimabad.
The residents told The Express Tribune that as the three men stood talking, two policemen carrying batons came by and reprimanded them for defying the coronavirus-mandated standard operating procedures (SOPs) during smart lockdown. The policemen conducted a body search but found nothing objectionable and for no reason started beating the three men with batons.
Read: Fair held in violation of Covid SOPs: Zaman
Panicked, all three men attempted to make a run for it but Raza slipped and fell in Gujjar Nullah. The locals claim that instead of helping him out, the cops threw stones at him. The stones hit Raza on the head and he died, according to local residents, who witnessed the incident.
The police, on the other hand, claim that Raza slipped and fell in the nullah. They say his head struck the rocks and he died of the injury.
The deceased was shifted to Abbasi Shaheed Hospital for legal formalities.
Raza's brother, Muhammad Haneef, said that the policemen intentionally killed Raza. The policemen, who allegedly killed Raza, were posted at the Samanabad Police Station whereas the incident took place in the remits of Taimuria Police Station. The cops had no business to be there and to harass and torture citizens, Haneef said.
He urged the senior police officers to conduct an inquiry and bring the rogue cops to justice.
Read: Cop, three others killed in shootout
Meanwhile, Samanabad SHO Waqar Qaiser and Taimuria SHO Farzad Sheikh preferred not to comment on the matter.
When contacted, Gulberg Zone SP Azhar Mughal said the police are investigating the matter from all angles. "Samanabad Police say that the victim jumped into the drain, which resulted in his death, while the locals said that after falling into the drain, he was hit on the head with stones which caused his death," the SP said, assuring that an inquiry will be conducted to clear the matter.
He added that a postmortem will be conducted and the accused policemen have been summoned for questioning. The residents of the area have also been called to record their statements and an inquiry will be launched accordingly, said the SP.
Published in The Express Tribune, May 19th, 2021.