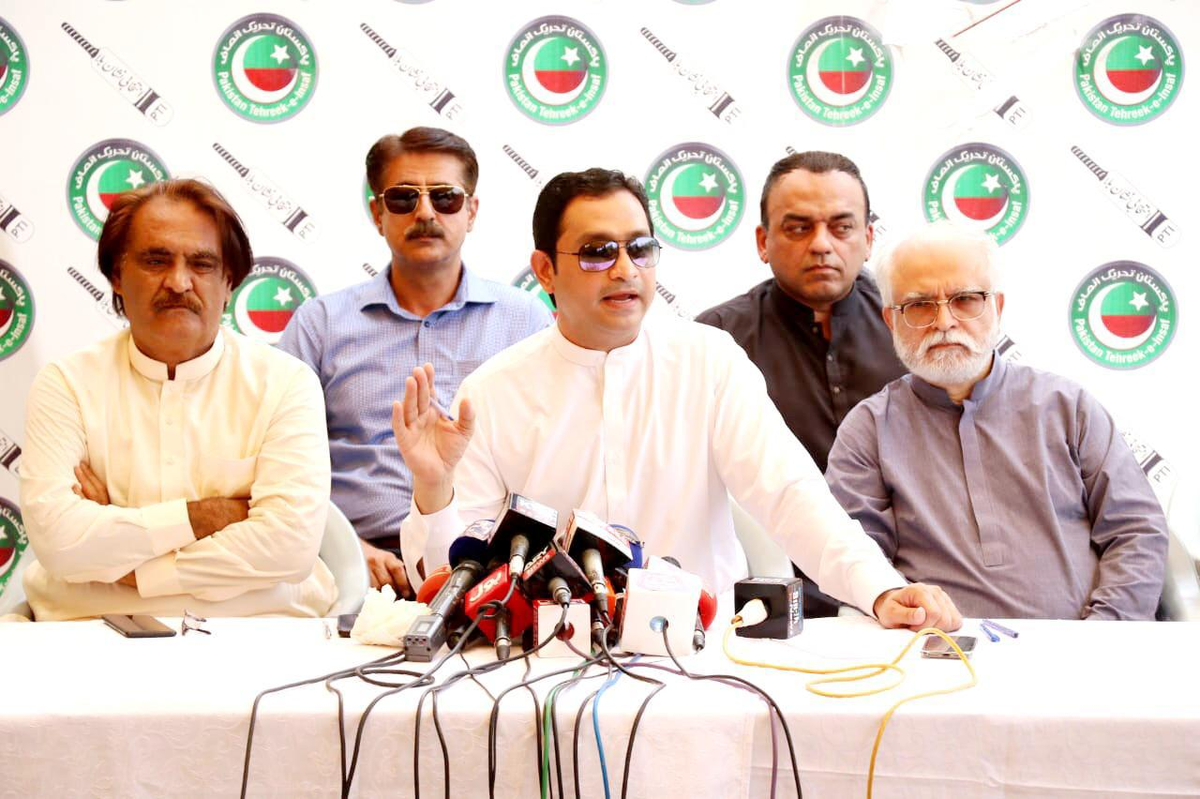 ---
KARACHI:
Holding a fair at a park near Bilawal House during the pandemic shows the incapacity of the provincial government in making people follow the guidelines for preventing the spread of the viral disease, said Pakistan Tehreek-e-Insaf (PTI) Karachi President and MPA Khurram Sher Zaman.
Addressing a press conference at Insaf House he said that provincial government has failed to implement the standard operating procedures (SOPs) meant for the prevention of the spread of coronavirus (Covid-19) infection.
He said that while business activities were forced to close in the name of Covid lockdown, a go-ahead was given for organisation of a fair in Clifton Park in which a large number of people including children participated without any stopping. "It is our responsibility to highlight public issues and speak out on the incompetence of the provincial government," he said.
Khurram Sher Zaman was accompanied by PTI Karachi Secretary General and MPA Saeed Afridi, PTI Karachi Vice President Capt Rizwan, and other PTI MPAs including Shehzad Qureshi, Dr Imran Ali Shah and Dr Seema Zia.
Balochistan struggles to enforce Covid SOPs
Zaman said that in addition to chronic issues faced by the city, the incidence of street crime in Karachi has reached an alarming level. He said that thousands of street crimes had been reported during the last six months while 88 people were killed in various incidents during the month of May. He said that the situation of interior Sindh was even worse as robbers were reportedly threatening police over there while kidnappers were releasing videos of the victims.
During the month of Ramazan, he said, businessmen in Karachi were given extortion threats. He maintained that that the chief inister of Sindh has failed to maintain law and order in the province.
Published in The Express Tribune, May 16th, 2021.
COMMENTS
Comments are moderated and generally will be posted if they are on-topic and not abusive.
For more information, please see our Comments FAQ