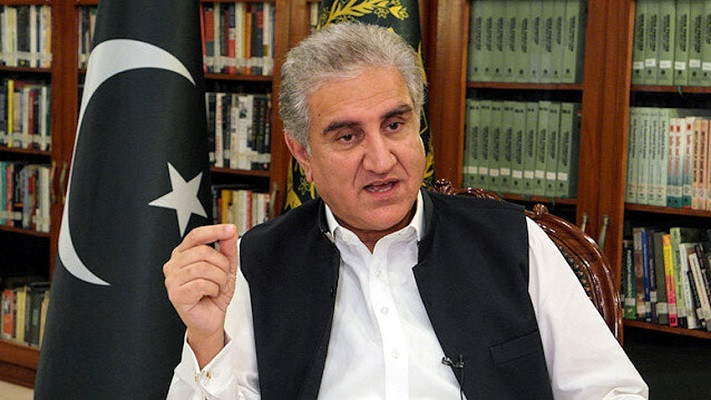 ---
ISLAMABAD:
Foreign Minister Shah Mahmood Qureshi left Islamabad for New York on Monday night to attend the emergency session of the United Nations General Assembly (UNGA) on the issue of the latest Israeli assaults on Palestine, sources said on Monday.
According to the sources, the foreign minister will travel to the US via Ankara. On way to New York, he will be accompanied by the foreign ministers of Turkey, Sudan and Palestine.
The 193-member UN General Assembly plans to meet on Thursday over the violence, General Assembly President Volkan Bozkir said.
Niger and Algeria, chairs of the Organization for Islamic Cooperation group and Arab group in New York, asked the 193-member General Assembly meet publicly "in light of the gravity of the situation and its rapid deterioration".
Read more: Qureshi strongly condemns violence by Israeli forces in Palestine
Qureshi is undertaking the UN visit on the special instructions of Prime Minister Imran Khan to draw the attention of the international community to the deteriorating situation in Palestine. In New York, he will hold important meetings with various dignitaries at the UN.
At the General Assembly Qureshi will raise his voice against the oppression of the Palestinians by Israel. The foreign minister will also hold talks with local and international media representatives and present Pakistan's views on the situation in Palestine.
Pakistan has geared up its efforts for the UNGA session over the Palestine situation. During the Eidul Fitr holidays, Prime Minister Imran Khan and Foreign Minister Qureshi established contacts with leaders of the Muslim world on the issue.
Imran spoke with Palestinian President Mahmoud Abbas, while Qureshi held telephonic conversation with his Palestinian counterpart. Qureshi also discussed the Middle East situation with Saudi Foreign Minister Faisal bin Farhan.
On Sunday, the foreign ministers of the Organisation of Islamic Cooperation (OIC) in an emergency meeting condemned the "barbaric" Israeli attacks on Palestinians and urged the UN Security Council to act swiftly to bring an end to the atrocities.
Before his departure for the UN, Qureshi met Ambassador of Palestine Ahmed Jawad AA Rabaei in Islamabad. The foreign minister strongly condemned the violence by the Israeli forces against innocent worshippers at Al-Aqsa Mosque during the holy month of Ramazan.
Ambassador Rabaei expressed his gratitude for Pakistan's unwavering support and steadfast policy on Palestine. He also appreciated Pakistan's continuous efforts to engage the international community for protecting Palestine.