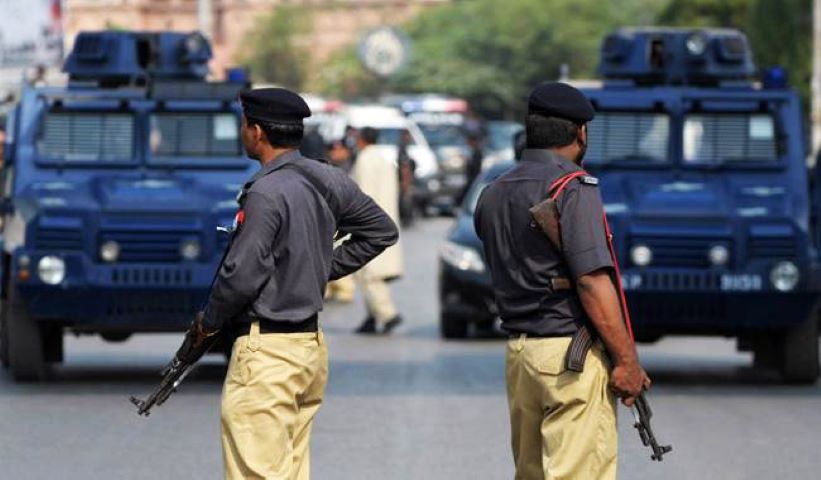 ---
KARACHI:
Men detained from the ATM and cash deposit machine chamber of a private bank, near Alamgir Chowrangi in Bahadurabad on Tuesday night, were officials of a mobile network company instead of robbers, it emerged on Wednesday.
According to New Town Police Station's duty officer, a complaint was received on the police helpline Madadgar 15 at around 11pm stating that four men had entered the ATM and cash deposit machine room of a private bank in Bahadurabad.
The New Town SHO and his team arrived at the scene and cordoned off the area, said the duty officer.
He added the men inside got startled due to the commotion and hid behind the ATM. They stashed the money behind the cash deposit machine before locking the door of the chamber.
The police told the men to surrender, but they refused to come out due to fear.
The police broke the glass door of the ATM room and took all four men into custody.
Perceiving the men as robbers, the mob gathered at the scene roughed them up.
However, the police opened fire in the air to disperse the mob and took the detained men to the police station.
According to the duty officer, the New Town SHO announced the capture of bandits, but the suspects claimed to be employees of a renowned mobile network company. They added that depositing huge amounts of cash was part of their job responsibilities.
They claimed that before visiting Bahadurabad on Tuesday night, they had gone to another private bank in Defence Housing Authority to deposit Rs800,000. However, the machine there and that of another branch were out of order. The duty officer revealed that police summoned the manager of the detained men to the station and released them after confirmation of their statement.
Published in The Express Tribune, May 13th, 2021.