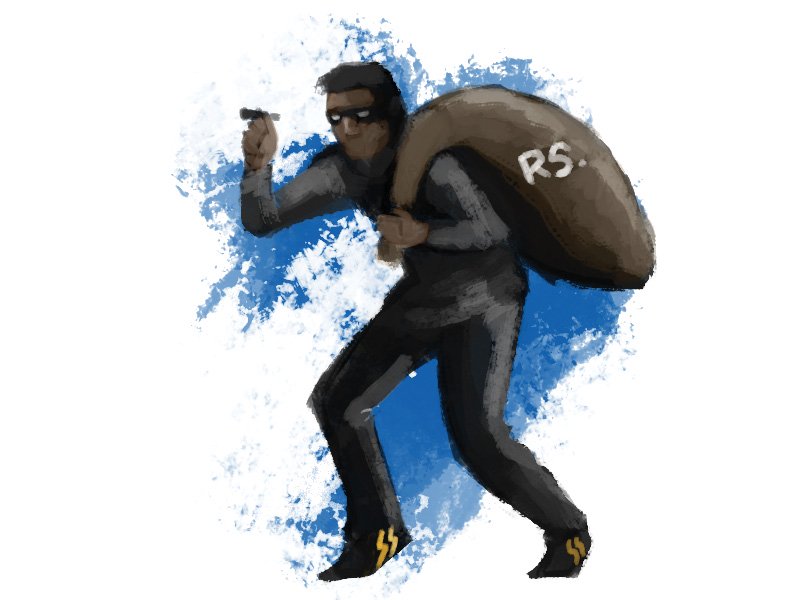 ---
LAHORE:
Cases of violent robberies in the provincial capital have increased substantially during the last days of Ramazan.
Every other day, an incident of injury or murder during a robbery is being reported.
Two personnel of the Dolphin Squad were injured early on Monday morning while trying to foil a robbery in a house in Mustafa Town.
At least five suspected robbers had barged into the house and taken a family hostage on gunpoint. A family member managed to call the police. A Dolphin Squad team reached the spot after receiving the call. When the suspects saw the policemen, they resorted to firing. As a result, two Dolphin Squad officials, Jawad and Ejaz, suffered bullet injuries.
The suspects looted valuables worth over Rs1.5 million and also took away the DVRs of CCTV cameras. A case has been registered on the complaint of Hassan Majeed.
Capital City Police Officer Ghulam Mehmood Dogar visited Lahore General Hospital to enquire after the health of the injured policemen. He requested doctors to ensure the best treatment for them.
READ 10 booked in double murder case
He said on the occasion that every official of Lahore police was alert to protect the citizens. He said the police were ready every moment even to sacrifice their lives while protecting the citizens.
On Saturday, a suspected robber was killed in an alleged police encounter in Harbanspura.
Reportedly, suspects were fleeing after a robbery in a bakery when people present in the area informed the police.
A police team responded to the call and reached the spot. One of the suspects took shelter at a place and reportedly made some people hostage on gunpoint. The police surrounded the suspect and killed him in a crossfire.
A day earlier, a man was killed and another injured during a robbery in Mohalanwal. Reportedly, four suspected robbers were looting citizens on a road when Zaman and his nephew passed the spot and did not stop on their demand. The suspects followed and shot them.
The victims suffered bullet injuries and one of them died.
In a similar incident on April 29, a man was injured during an incident of robbery in Raiwind.
It has been noticed in the past also that an increase in crimes is recorded during the last 10 days of Ramazan.
Published in The Express Tribune, May 13th, 2021.