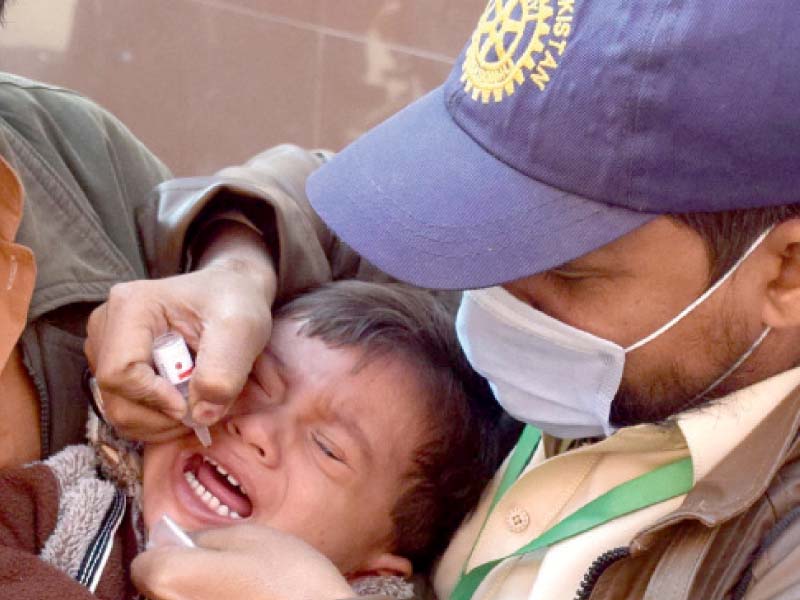 ---
ISLAMABAD:
The polio virus has started disappearing from the country's sewage water as samples tested from more than 60 locations in the four provinces showed negative results for the presence of disease in them.
Polio can also be spread by eating raw or undercooked food or drinking water or drinks that are contaminated with the feces of an infected person. A sewage water sample from an area is the basic parameter to determine if polio vaccination drive is being carried out successfully.
A polio case can be reported in any city due to the frequent movement of people from one city to another but the presence of the virus in sewage water means that a vaccination campaign in the area did not meet its target. The presence of polio in sewage water also shows that the immunity level of local children has fallen and they are prone to the disease.
Resilience: Polio victim battles vaccine refusal
In the latest research, the authorities collected sewage water samples from more than 60 locations in the country during April 8-23 and tested them to detect the presence of polio virus. In Karachi, sewage water samples were collected from Machar Colony and Khamiso Goth. In other cities, samples were also taken from Sukkur, Islamabad, Rawalpindi, Multan and Dera Ghazi Khan.
The virus was not detected in any of the samples collected from these cities. Meanwhile, samples taken from the sewage system in Lahore, Faisalabad, Qila Abdullah, Loralai and Quetta also did not confirm the presence of polio virus.
The sewage water samples from Peshawar, Charsadda, Mardan, Nowshera and Bannu were also declared clear of polio virus. The polio situation in the country has improved significantly since the outbreak of the first wave of the coronavirus.
COMMENTS
Comments are moderated and generally will be posted if they are on-topic and not abusive.
For more information, please see our Comments FAQ