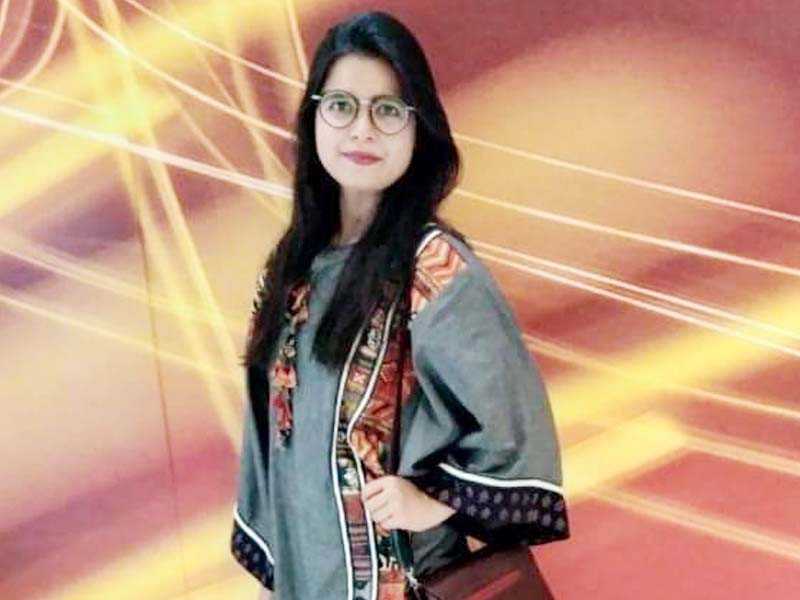 ---
KARACHI:
The results for the Central Superior Services (CSS) exams were announced on Thursday and less than two per cent - 1.96 per cent to be precise - of the candidates who appeared for the competitive test, cleared it. Among them was a girl from Shikarpur, Dr Sana Ramchand Gulwani - the first Hindu girl to clear the exam in the 73 years since independence.
Dr Gulwani, who cleared the country's top public services exam in her first attempt, has secured her place on Sindh's rural seat in the Pakistan Administrative Service (PAS), formerly known as the District Management Group. The position is considered to be among the most elite and prestigious cadre of the country's civil service.
According to many activists from the Hindu community, Dr Gulwani, is the first Pakistani woman from the community to have passed this exam since partition.
"This is an honour for us," said Sukhdev Hemnani, a human rights defender and activist, speaking to The Express Tribune.
Hemnani, who hails from Sukkur said, "I think she is the first [minority] girl who has qualified this type of examination." This is particularly encouraging for young women, especially from the Hindu community, he added.
Read: Muslim landlord fulfills Hindu farmer's last wish
Shooting for the stars
"This was my first attempt," Dr Gulwani told The Express Tribune. "I got what I wanted to achieve," she added.
Her parents had always wished for her to become a doctor, which she did, but that is not the career path she wanted for herself, she shares, adding that both her parents are happy with her decision now.
She fulfilled their dream in 2016 when she graduated from the Shaheed Mohtarma Benazir Bhutto Medical University with a Bachelor of Medicine, Bachelor of Surgery (MBBS) degree. She pursued her studies as a urologist and subsequently enrolled in the Federal Public Service Commission.
Sharing her experience, Dr Gulwani says that the CSS exam, which takes most youngsters repeated attempts to clear, was easier than her medical exams.
The subjects she studied during her medical career were far more tricky, she says. "I would advise all young students to be confident and dare to attempt any exam."
It wasn't a private school education or any tutoring that got her through, however. It was sheer determination and hardwork, it appears.
Growing up in a small town, Chak, in Shikarpur, some 25 kilometres away from Sukkur city, she got her primary and secondary education from the local government school.
"Do not undermine students of government schools. They can achieve anything that students from elite [private] schools can," she says smiling. Shyly, she adds that she has been a top student throughout her academic career.
Read more: Two Hindu girls 'forcibly' converted
Breaking barriers
Dr Gulwani, who now resides in Karachi, does not know for certain if she is, indeed, the first Hindu girl of Pakistan to have cleared the CSS exam. But she does know that appearing for the exam was a life changing decision for her. "I do not know if I am the first one, but [I] have never heard of someone [female] from my community even appearing for the exam."
Since she emerged successful, she and her parents have been bombarded with congratulatory messages and phone calls.
Meanwhile, social activists have hailed her achievement as one that defied odds. She is the first ever Hindu girl to have done so, they say.
Last month, 26-year-old Manisha Ropeta had made waves when she emerged successful in the provincial exams and was appointed the deputy superintendent of police.
Published in The Express Tribune, May 9th, 2021.