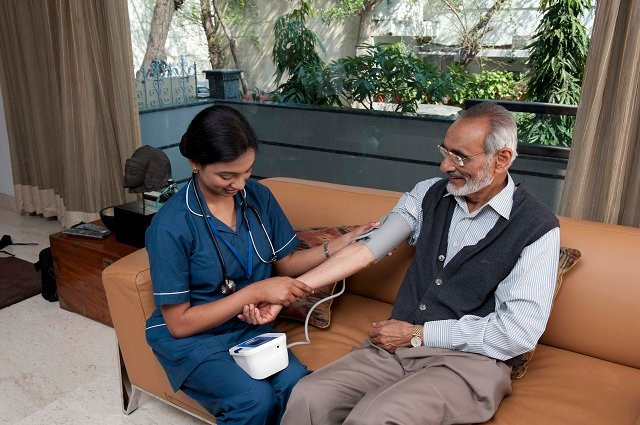 ---
LAHORE:
About 700 senior citizens are living in old age homes run by the government and welfare organisations in the provincial capital.
The managements of the old age homes provide accommodation, food and medical care to the senior citizens with the help of donations from philanthropists. Many residents and their families also financially contribute to the organisations on a monthly basis.
Afiyat, an old age home administered by Punjab Social Welfare Department, has the highest number of senior citizens whose all expenses are met by the government.
According to social welfare department officials, there are six old age homes being operated by the government in Punjab. In addition, there are 10 private old age homes.
Afiyat, the old age home for senior men and women located in the Township area, was established in 1975. It housed about 30 senior citizens in the initial stage. There are separate residential blocks for men and women.
Also read 'Entire Punjab population to get health cards'
The Punjab Social Welfare Department manages the food, clothes and medicines for the senior citizens residing at the facility.
The department also runs old age homes in Multan, Rawalpindi, Narowal, Sahiwal and Toba Tek Singh. Each facility can accommodate up to 50 people.
Some of the big old age homes in Lahore are Old Age Happy Homes Township, Darul Kafala Bhatta Chowk, Senior Citizen Foundation Pakistan DHA, Human Homes Ferozepur Road, Bint Fatima Old Age Home, The Second Home, Bilqis Edhi Home and Bahria Home. Currently about 700 senior citizens are living in the old age homes.
Dr Jameel, in-charge of Haven Homes in the Pak-Arab Society, started the project 16 years ago. He told The Express Tribune that about 100 senior citizens are registered at the facility every year. The current number of residents is 14.
He said most of the people living in old age homes were unmarried or had no children or any other relative to take care of them.
However, some elderly people are left at such homes by their children. In some cases the sons and daughters try to hide the fact that they are leaving their parents.
According to the administrator of a facility, the biggest source of financing is donations and charity from philanthropists. In addition, some senior citizens who have retired from government or private employment pay a part of their pension to the organisation which covers their expenses.
Similarly, there are some elders whose children cannot keep them with themselves but are ready to pay a reasonable amount to ensure their care.
According to Dr Jameel, the government does not provide any assistance to private old age homes.
Citizens over the age of 60 are allowed to stay in the old age homes.
Also read Labourers guarantee nation's prosperity: Sarwar
An elderly person is not admitted to an old age home if he or she has a serious or chronic illness or disability.
Abdul Rehman, who has been living in an old age home in Township for four years, said he had worked abroad for 25 years and kept sending money to his wife and children and they built a house in a posh area. When he returned to Pakistan four years ago, his family did not allow him to stay at home.
He said he paid the profit earned on his savings to the staff of Darul Aman because they took care of him.
Another resident, Bushra Bibi, said she had no children and her husband had died. She said she had spent her whole life in a rented house, but was unable to afford the rent and her other expenses after her husband passed away, she moved to an old age home. She said she was served meals, including Sehri and Iftar during Ramazan. "We also get religious education, go for morning walk and watch TV. The administration also allows us to visit places outside the facility."
Provincial Minister for Social Welfare Syed Yawar Abbas said ten rights of senior citizens must be protected. In the past, such homes were found only in the Western society. Bukhari said that staying with one's family in the old age was comforting, but the old age homes were a blessing for the homeless.
Published in The Express Tribune, May 3rd, 2021.