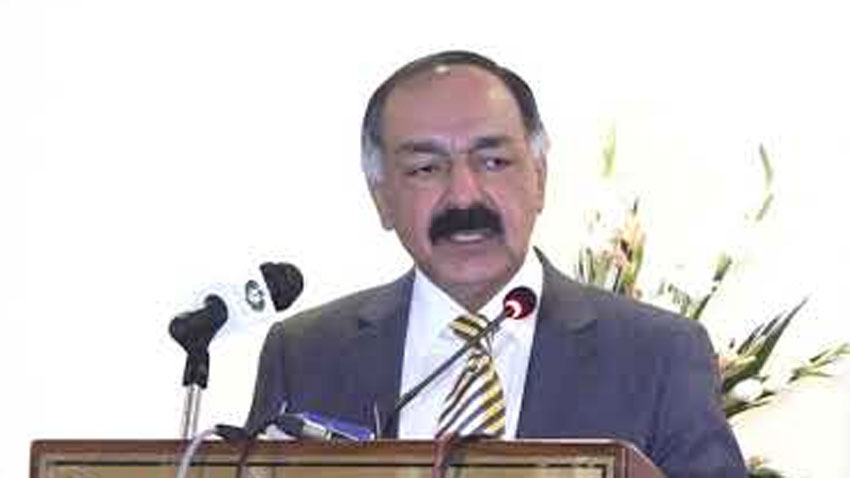 ---
QUETTA:
Prime Minister Imran Khan has asked Governor Balochistan Justice (retd) Amanullah Yasinzai to resign, saying that "this does not in any way reflect on your competence; it is just that the transformed political challenges Pakistan faces at present require change".
"I intend to appoint a new governor in Balochistan and would, therefore, request you to resign," Premier Imran said in a letter addressed to Yasinzai.
PM Imran said that due to the prevalent Covid-19 situation in the country, he was unable to see him in person, "else I would have spoken to you in person".
According to the sources, the Pakistan Tehreek-e-Insaf Balochistan Parliamentary Board has sent three names – Nawabzada Humayun Jogezai, Zahoor Agha and Dr Munir Baloch – to the prime minister.
National Assembly Deputy Speaker Qasim Khan Suri is supporting Agha for the governorship of the province while some members of the parliamentary board have agreed on the names of Jogezai and senior PTI Balochistan member Baloch.
In the letter, the PM wrote: "It has been a pleasure to have worked with you, striving for creation of a welfare state and especially looking after the problems of the people of the province.
"However, given the current political situation, dexterity and deftness is needed at this juncture for a delicate balancing act to simultaneously ensure political inclusion and fulfilment of our commitment towards the people of Pakistan."
COMMENTS
Comments are moderated and generally will be posted if they are on-topic and not abusive.
For more information, please see our Comments FAQ