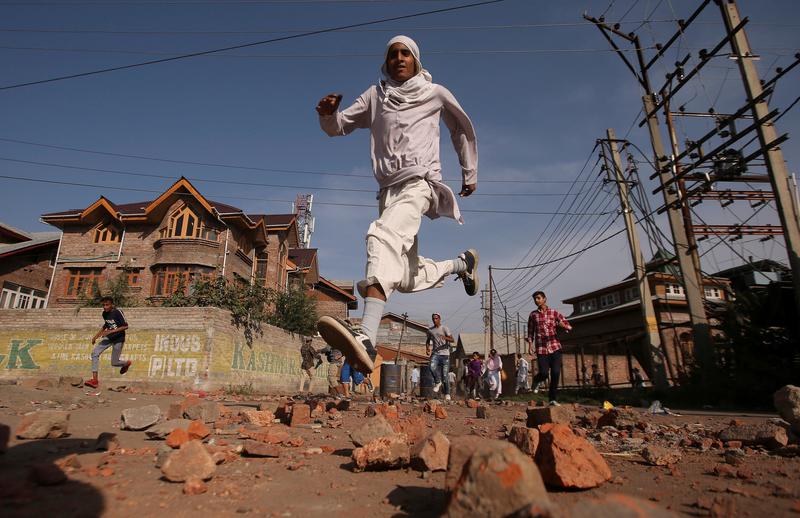 ---
ISLAMABAD:
Pakistan on Monday strongly condemned the extra-judicial killing of three Kashmiris by the Indian occupation forces in a so-called "cordon-and-search" operation in Shopian, Indian Illegally Occupied Jammu and Kashmir (IIOJK).
Those killed by the Indian occupation forces included a 14-year old juvenile and a student of 10th grade.
Pakistan had repeatedly called for independent investigations, under international scrutiny, into the extra-judicial killings of all innocent Kashmiris, Foreign Office spokesperson Zahid Hafeez Chaudhri said in a statement.
Also read: Pakistan condemns desecration of mosque in IIOJK
"We call upon the international community to hold India accountable for the gross and systematic human rights violations in IIOJK and work for peaceful resolution of the Jammu and Kashmir dispute in accordance with the relevant UNSC resolutions and the wishes of the Kashmiri people," he further added.
Police in the occupied territory on Sunday said that a 14-year-old boy was martyred along with 11 other freedom fighters in separate gunfights in IIOJK during the last 72 hours.
Faisal Bashir was claimed to be associated with the Al-Badr group. He was martyred along with two other separatists in an overnight gunfight in Hadipora village.
Police, in a statement, claimed they made "sincere efforts" to make the 14-year-old surrender, and his family was also called on the encounter site to persuade him, but "his associates did not allow him to come out".
According to sources, Bashir was his parents' only son along with four daughters. He studied in class 10, and went missing three days ago.
Meanwhile, two freedom fighters were martyred in the early hours of the day in Bijbehara area of the disputed valley.
On April 9, seven separatists were martyred in Shopian and Pulwama districts.
At least 36 freedom fighters have been martyred in the restive region in 2021 so far, according to the police.
Azad Kashmir president condemns killings
Azad Jammu and Kashmir (AJK) President Sardar Masood Khan has condemned the police "encounters", saying the cold-blooded killing of youths is the worst example of terrorism.
In a statement, he also urged the international community, particularly the UN, five permanent members of the UN Security Council, and the Organisation of Islamic Cooperation to call upon India to immediately stop the killing of defenceless Kashmiris.