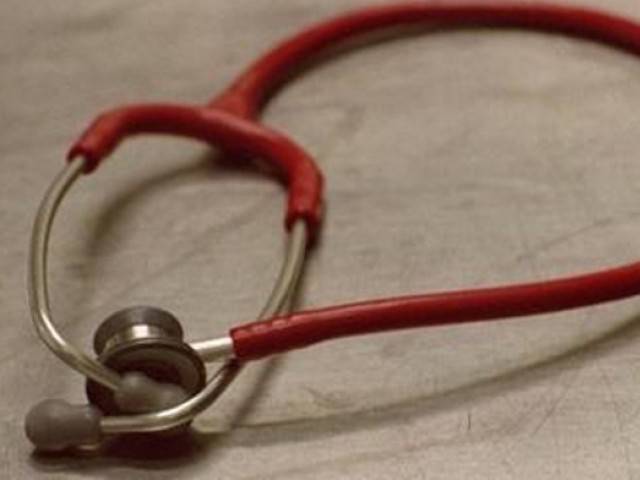 ---
RAWALPINDI:
Rawalpindi Institute of Cardiology (RIC) Executive Director Prof Dr Anjum Jalal has said that owing to an excessive number of patients, a new block for the outpatient department (OPD) has become an absolute must for the hospital.
Talking to journalists on Saturday, Prof Jalal said the RIC has been providing free treatment facilities in emergency and OPD to every patient visiting the institute. "The RIC tries not to delay emergency operations. However, dates for surgery are allotted on a need basis as there are cases where slight delays do not cause a problem," said the RIC executive director.
He added that the institute has some of the best cardiologists in the world, while cardiologists from abroad regularly offer their services at the healthcare facility. Prof Jalal said that the institute currently had a capacity of 304 beds while the actual requirement was for much more. "There is no space in the present structure as the height of the present building could not be raised due to the proximity of the civil aviation airbase," he said. "With the addition of the underground parking facility in the existing parking lot, it has been proposed to construct a new building on this space and relocate the OPD there," Prof Jalal added.
Besides patients from across the Rawalpindi division, the RIC receives patients coming from Kharian, Gujarat, Gilgit-Baltistan, Azad Kashmir, Khyber Pakhtunkhwa, especially Hazara division, and other parts of the country, he said at the media briefing.
"At present, five major surgeries are performed daily. The number of major surgeries performed annually is between 1,500 and 2,000, while 2,500 patients are treated daily in OPD. These figures attest to the need for a separate OPD block," Prof Jalal asserted.
The RIC executive director said that with the establishment of ICUs in tehsil headquarter hospitals, patients come to the RIC after scrutiny. "If this facility is further improved at tehsil level, then RIC can be relieved of the burden of attending to non-cardiac patients," he stated.
He said the training of doctors and installation of machinery at a cardiology hospital being set up in Gilgit-Baltistan was also being supervised by RIC. Prof Jalal concluded his talk by saying that as soon as the Wazirabad Cardiology Hospital becomes operational, the burden on the RIC will be reduced.