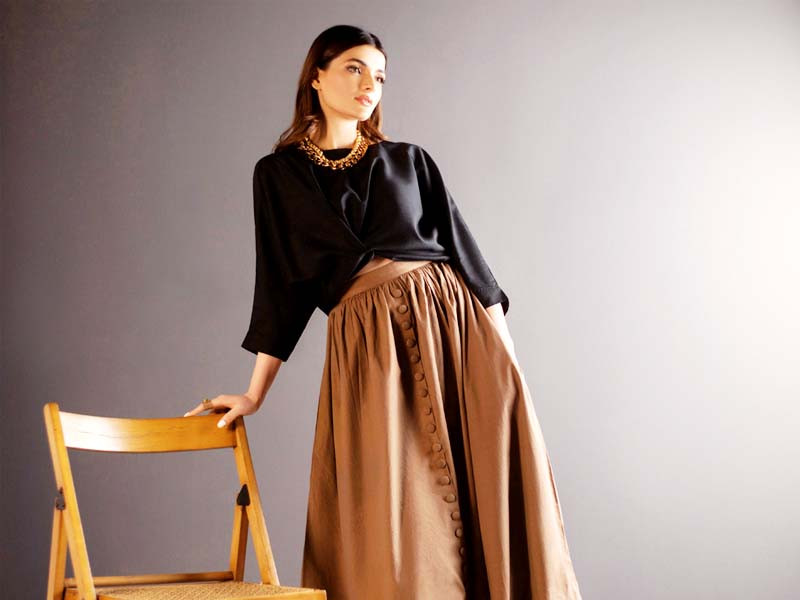 ---
Young, trendy and quirky are what comes to mind when we think of Aiman Minal Closet's latest collection. The brand is a beautiful amalgamation of western and eastern cuts, keeping our values and culture in mind. The very hip brand was established by the very charming sister duo, Aiman and Minal Khan. Each piece is designed with affection and a generous amount of love. "Euphoria" is dedicated to modern-day style and makes a bold gesture in the fashion industry.
Beige Affair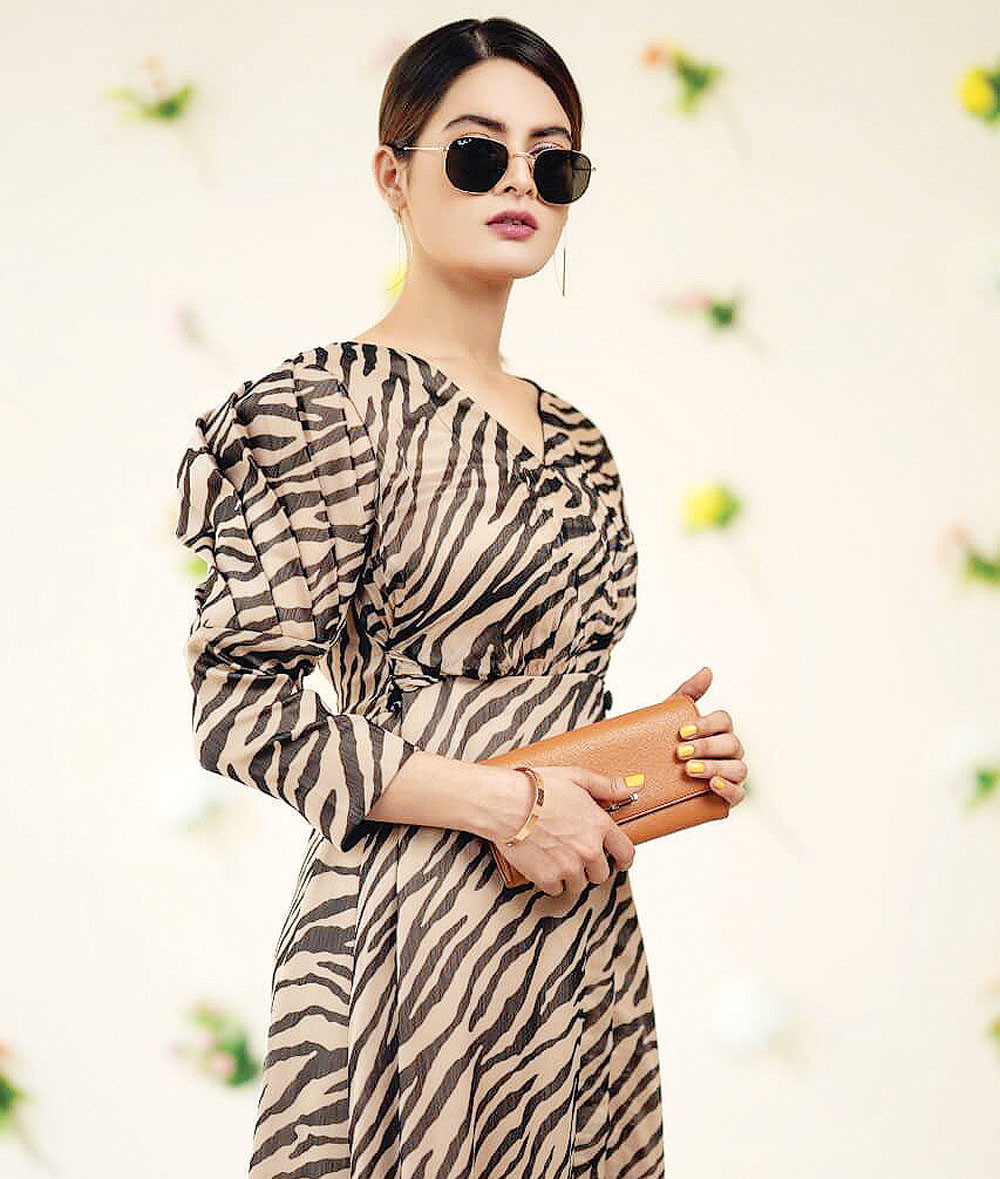 This French cut, chiffon animal printed midi dress features an animal features a classic neckline. Beige affair aims to compliment your body and enhances the silhouette.
Original Gangster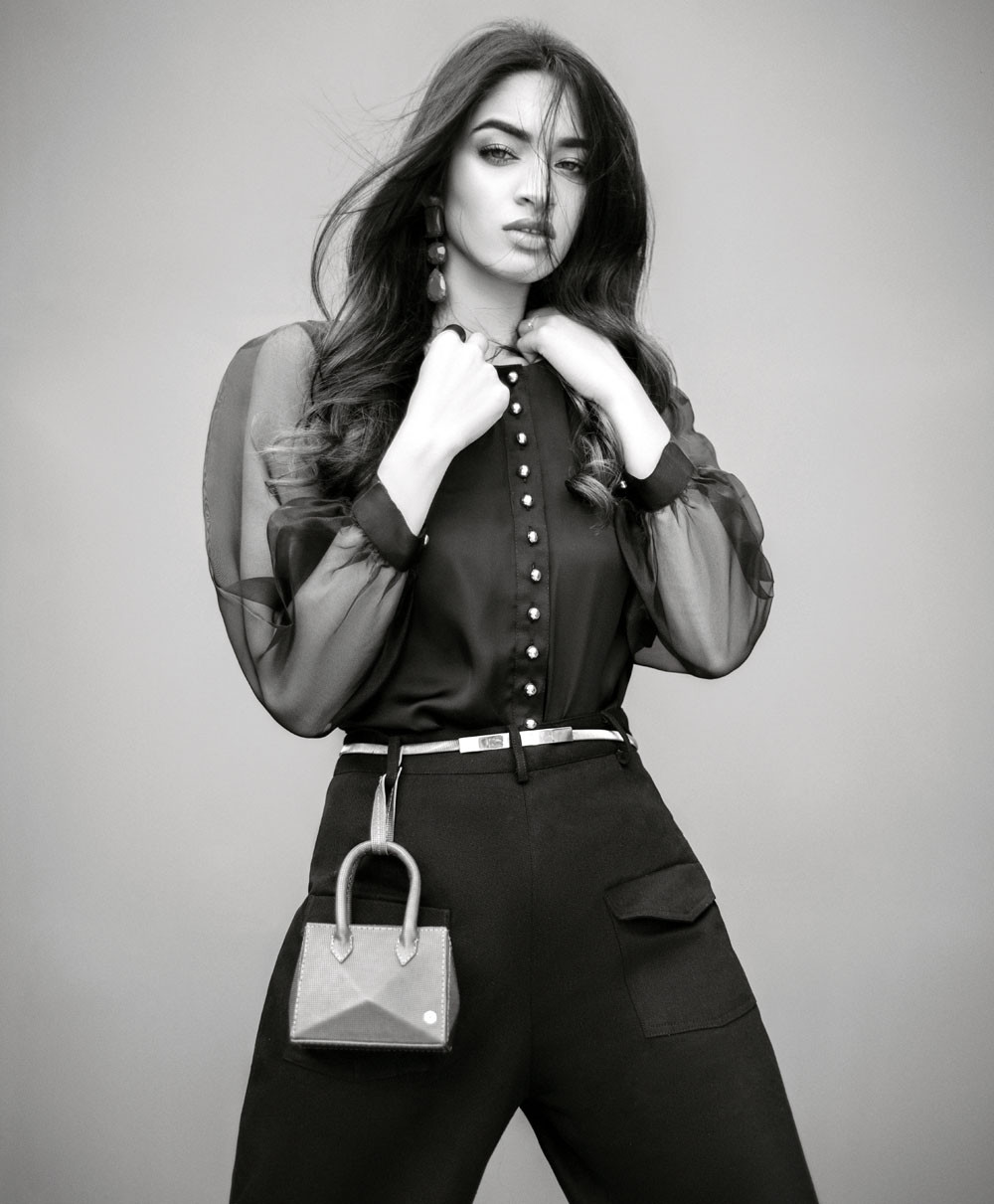 OG is a sheer sleeved silk top in black. Enhanced with gold buttons, the gathered sheer sleeves with cuffs and golden metallic button closures add an oomph to the top. A timeless blouse to go with your sophisticated trousers.
Fear Of Moving On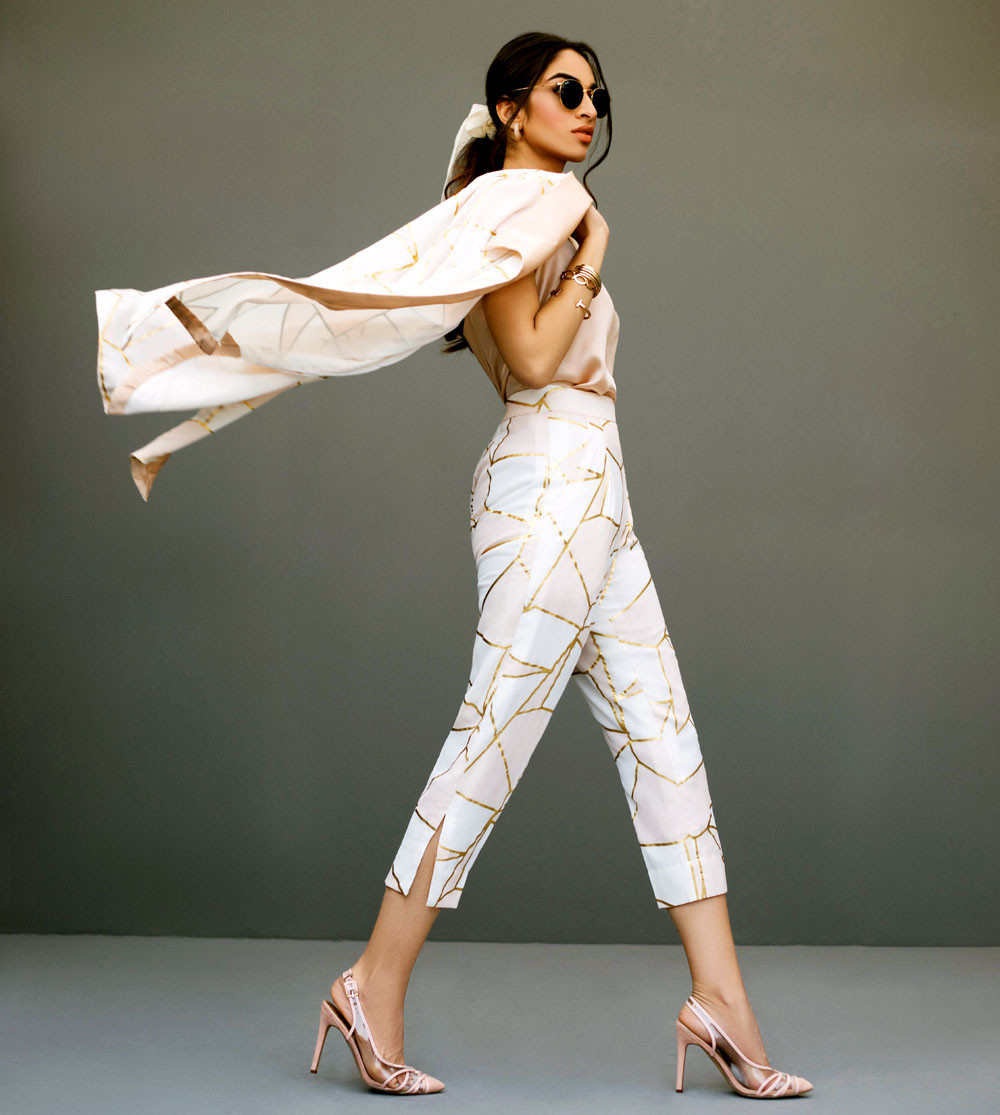 Our best seller, FOMO, is constructed with matching separates and satin slip. This geometric print pantsuit comprises a thigh-length coat with silk detailing on the lapel and gold detailed lines enhancing the texture. An outfit for all your semi-formal to formal needs.
Where to hangout?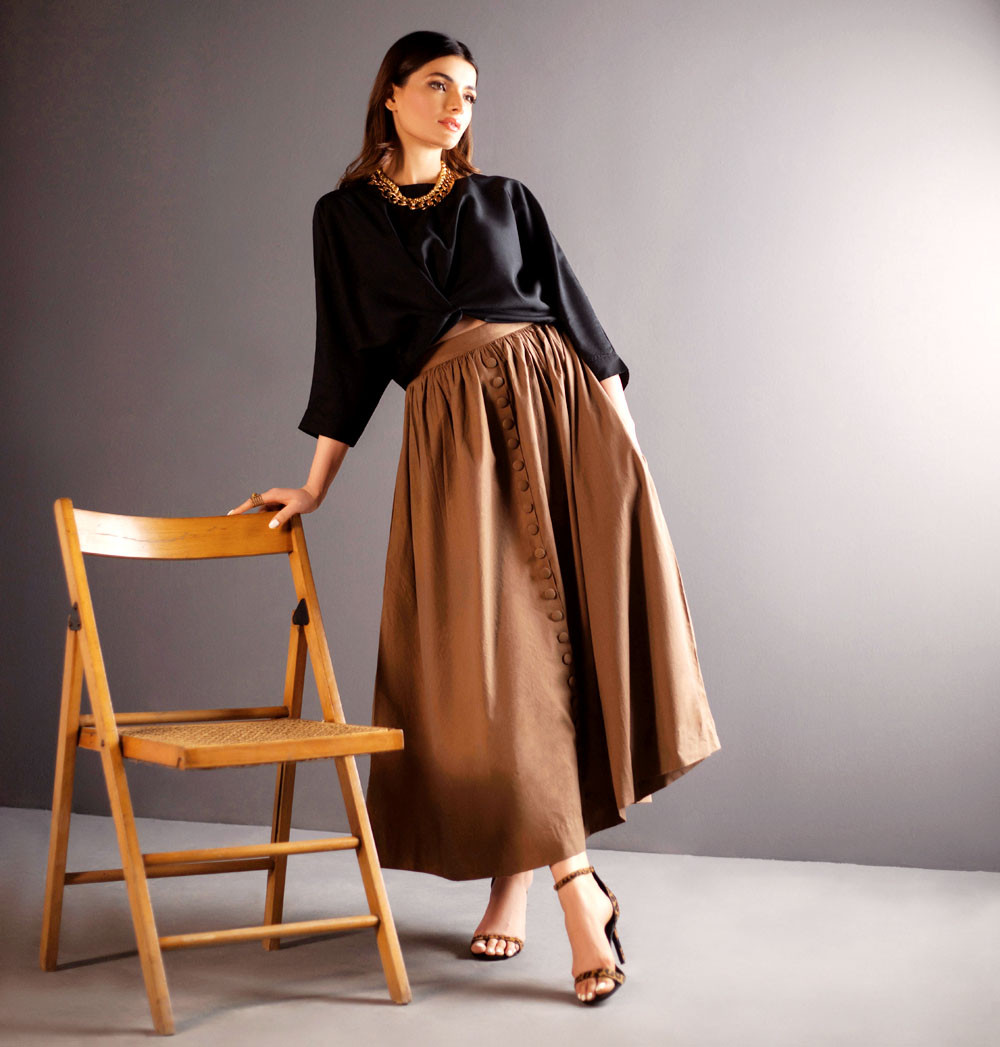 Having a number of options for a night out is ideal for every fashionista! Our WTH is a neutral, cinnamon-brown crisp cotton above the ankle-length skirt, paired with a dolman sleeved, draped top accentuated with zip line detailing and a pleated centrefold. Our top pick from the collection!
COMMENTS
Comments are moderated and generally will be posted if they are on-topic and not abusive.
For more information, please see our Comments FAQ