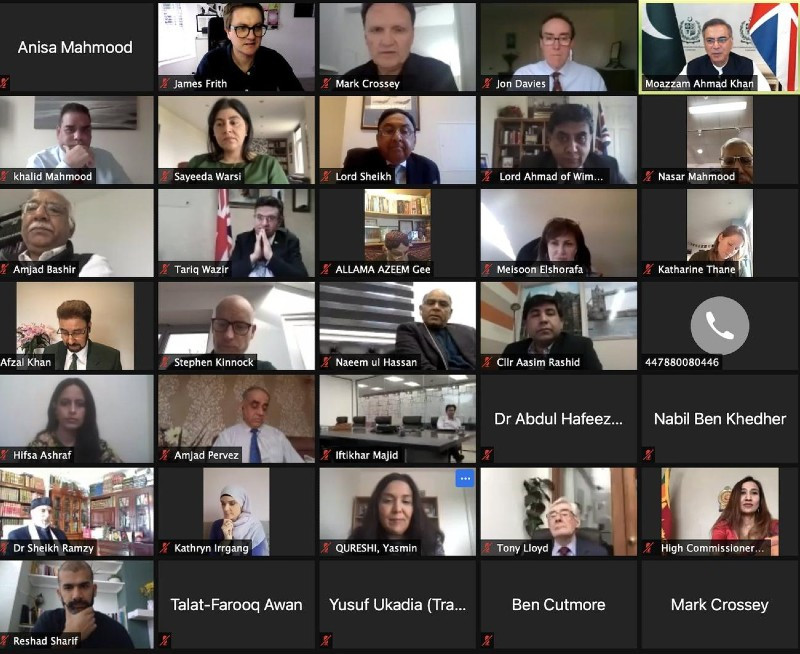 ---
LONDON:
Chair of the All-Party Parliamentary Group (APPG) on Britain-Pakistan Trade and Tourism MP Afzal Khan marked Pakistan Day, bringing together ambassadors, parliamentarians and ministers.
Speakers included Co-Chair of the APPG Baroness Sayeeda Warsi, Foreign Minister Lord Tariq Ahmad, Pakistani High Commissioner Moazzam Ahmad Khan, Shadow Foreign Minister Stephen Kinnock, British Council Country Director in Pakistan Mark Crossey and the CEO of the Commonwealth Parliamentary Association, Jon Davies and President Tehreek-e-Kashmir (TeK) United Kingdom (UK) Fahim Kiyani.
Speakers highlighted the strong bilateral relationship, which has only been reinforced by recent developments including the reinstatement of British Airways flights and Virgin Atlantic starting brand new flights from the UK to Pakistan, marking a new route from Manchester to Islamabad.
Read more: APPG convey concerns to UN Secretary General, Indian HC on Kashmir
Parliamentarians of Pakistani heritage from the UK and Europe also joined including, MP Yasmin Qureshi and MP Khalid Mahmood.
Speakers highlighted the immense potential for tourism and trade in Pakistan, with Conde Nast listing Pakistan as the number one travel destination in 2020.
"The bilateral relationship between Pakistan and Britain is an important one, with the UK being home to the largest Pakistani community in Europe. The diaspora has made significant contributions to British society and this has never been more evident, than during the pandemic. Whilst we can't celebrate National Day in person, I wanted to bring people together virtually to mark this auspicious occasion," Afzal Khan added.
Baroness Warsi said that there is so much potential in relation to both trade and tourism between Britain and Pakistan. Initiatives such as those taking place in Gwadar and Kartarpur are just two examples of fantastic work that is being done in Pakistan. I am proud of the work of the APPG and I look forward to strengthening British-Pakistani relations.
Fahim Kiyani said that Pakistan and UK can move forward in various sectors to boost their trade relations. "We appreciate the role of APPG for cementing the ties between London and Islamabad."