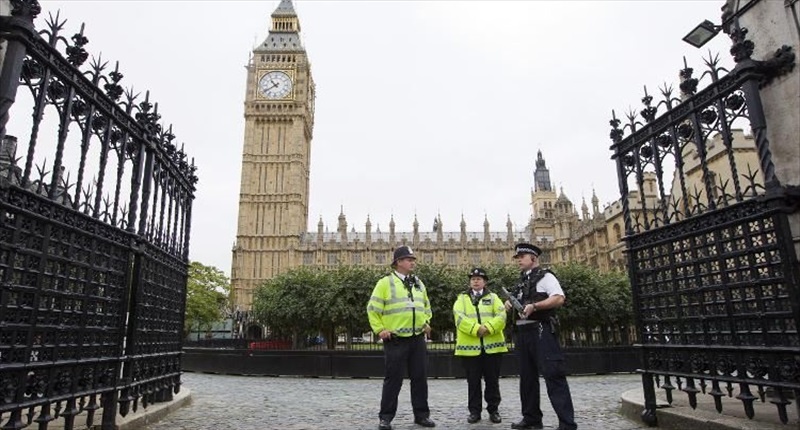 ---
All Parties Parliamentary Group (APPG) on Kashmir has expressed concern over India's decision to revoke Article 370 scrapping special status to occupied Kashmir.

APPG on Kashmir chairperson Debbie Abrahams wrote letters to UN Secretary General Antonio Guterres and India's High Commissioner to the UK Ruchi Ghanashyam saying that the parliamentarians of both Pakistan and Indian heritage were concerned of New Delhi's additional deployment of 8,000 troops.

They expressed reservations over reports of Indian army using cluster bombs on civilians.

Abrahams, in the letters, also highlighted the recent rise of tensions and how "thousands of tourists were asked to leave the area" and how the "United Kingdom and Germany changed their travel advisory to Kashmir over the weekend."

Citing previously written letters from February 22 and June 20, the letter said "APPG has repeatedly reiterated our commitment to support a peace process of peace and reconciliation on both sides of the Line of Control".


As chair of Kashmir APPG, I have written to India's High Commissioner to the UK to express grave concerns regarding the Indian Government's proposed removal of Article 370 from their constitution, which grants special status to Indian-controlled #Kashmir. pic.twitter.com/YdLJ7yUHL4

— Debbie Abrahams MP (@Debbie_abrahams) August 5, 2019


"The unilateral decision made by the Indian Government to remove Article 370 betrays the trust of the people of Jammu and Kashmir, dating back to the accession of 1947, and threatens to escalate tensions in the region even further," the letter read.

Abraham also announced on Twitter that she also wrote to "British Foreign Secretary & First Secretary of State Dominic Raab asking him what action he is taking.."

APPG Co-chairperson Richard Cobrett in reply to Abraham's tweet seconded her stand while also adding "I have written to Federico Mogherini (the EU's High Rep for Foreign & Security policy)....."


And as co-chair of the equivalent to the APPG on #Kashmir in the European Parliament, I have written to Federico Mogherini (the EU's High Rep for Foreign & Security policy) asking for the EU to do likewise

— Richard Corbett CBE FRSA (@RichardGCorbett) August 5, 2019


The move comes after the Indian parliament abolished Article 370, revoking the special rights given to Kashmiris living in IOK.


COMMENTS
Comments are moderated and generally will be posted if they are on-topic and not abusive.
For more information, please see our Comments FAQ