 ---
KARACHI:
The Sindh police on Monday baton-charged and detained over two dozen teachers protesting outside Chief Minister House in Karachi.
The area in front of CM House turned into battleground as head teachers reached there to stage sit-in, demanding the provincial government to regularise their services.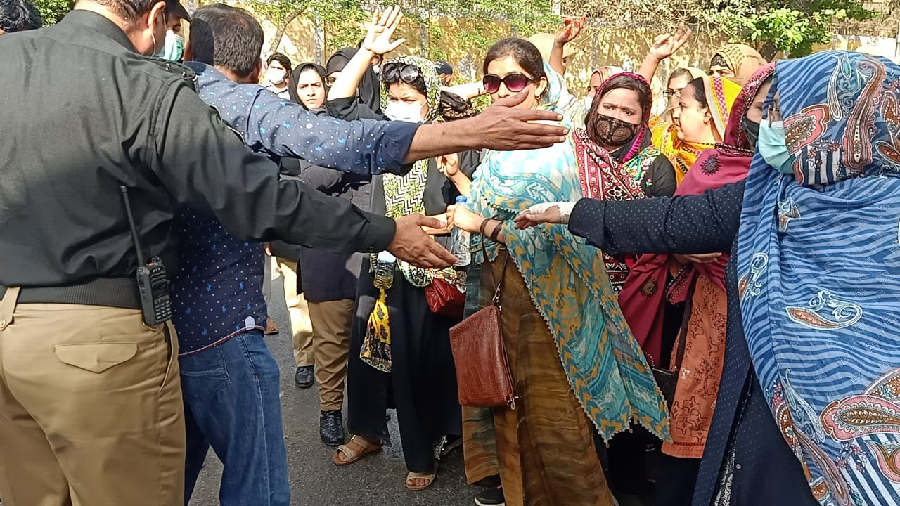 A heavy contingent of police reached there and tortured them to disperse them. More than two dozen male and female teachers sustained injuries and according to teacher association police arrested 25 teachers.
"Around 15 male and 10 female teachers with bleeding head and nose have been taken away in police mobile," Siddique Dal, one of the protesters said.
The 958 protesters, who were appointed as government school principals after sitting an exam conducted by the Institute of Business Administration (IBA) have been protesting for the last four years demanding the provincial authorities to regularise them.
Soon after their exam in 2017, the Sindh government had announced to induct them as permanent employees based on their performance.
"All head teachers have qualified the IBA test purely on merit. Initially, they [government] extended two years tenure. Later, they do it on yearly basis," one of the teachers said, adding that all government officers including Education Minister Saeed Ghani have lauded their performance, but still reluctant to regularise them.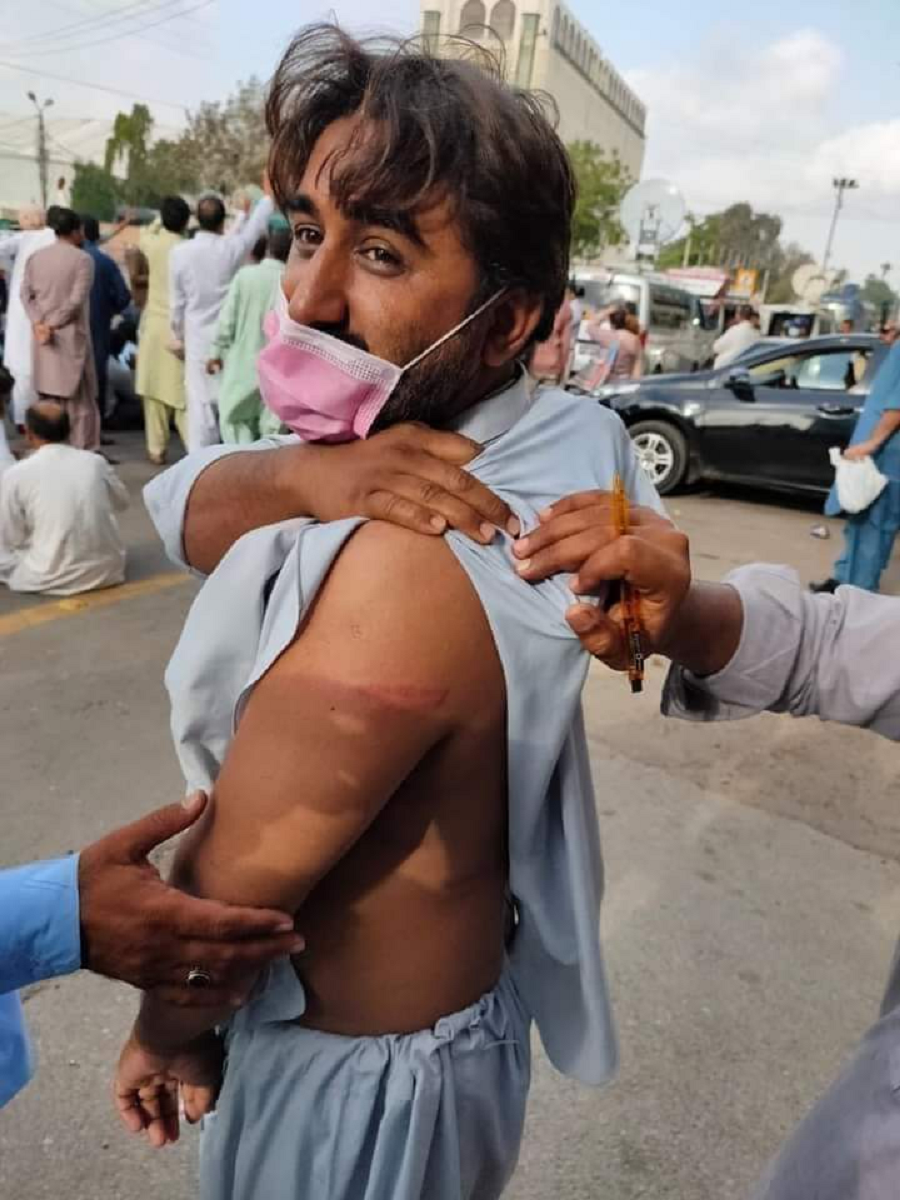 "Instead of making us permanent employees, the government has now advertised to appoint fresh headmasters. We have already served four years in the department and still continue the job," Saleem Ahmed, a teacher said.
The recent protest was started by the teacher from March 1 by setting up camp in front of the Karachi Press Club and later changed the venue and staged sit-in in front of the Sindh Assembly from March 15 before proceeding to the CM House today.
Speaking on this issue, Ghani said that the head masters who have passed IBA tests cannot be made permanent by the Sindh government nor the cabinet due to court orders.
He added that the protesting teachers are fully aware of the decisions of the Sindh High Court Karachi and Hyderabad benches who issued verdict not to appoint employees in grade 16 and 17 without public service commission exams.
"We have written to the Chief Justice of Sindh High Court to take a final decision regarding the decisions of these two benches or to form a single bench and we are ready to implement whatever court decides," he added.
Teachers, however, referring to other appointments in the similar grades allegedly made by the provincial government termed their justification "lame excuse".
COMMENTS
Comments are moderated and generally will be posted if they are on-topic and not abusive.
For more information, please see our Comments FAQ