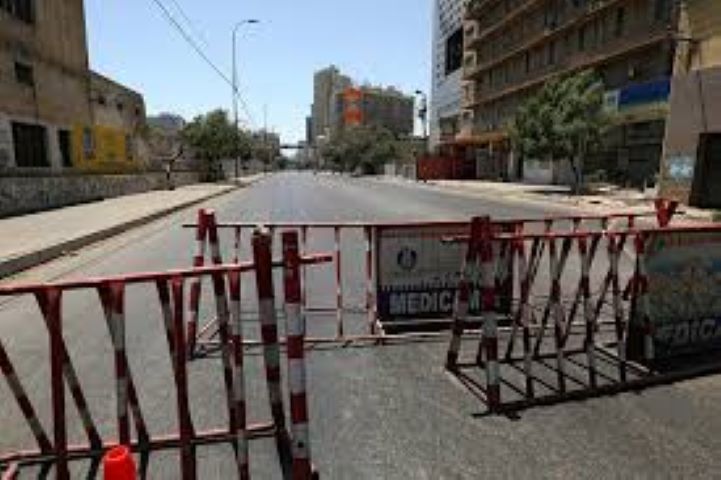 ---
Authorities in Punjab on Saturday imposed new restrictions in the province to curtail the spread of the Covid-19 pandemic and have announced that commercial activities will close at 6pm everyday till the restrictions stay in effect.
All business centres will close at 6pm and will not be permitted to operate on weekends. The policy of 50pc work from home for both public and private offices has also been enforced.
These restrictions will stay in effect till March 29.
Medical services, pharmacies, medical stores, laboratories, collection points will be open 24 hours a day and throughout the week, including grocery stores, general stores, mills, fruit and vegetable shops and fuel stations.
Both outdoor and indoor dining in the cities of Lahore, Rawalpindi, Sargodha, Faisalabad, Multan, Gujranwala and Gujrat will remain closed during the time period. Only takeaways will be allowed.
All marriage halls, marquees and event centres in the above-mentioned cities will also be closed from March 15. Outdoor marriages will be allowed with an upper limit of 300 guests. All cinemas and shrines will also remain shut across the province.
Authorities also said that sports, cultural and other events will not be allowed either.
Filling plants, workshops, spare parts, agricultural machinery and equipment shops can also remain open.
Read: Third Covid-19 wave has started in Pakistan, confirms Asad Umar
Shrines closed, mosques directed to ensure SOPs
All shrines in Punjab have been closed till April 15 whereas the mosques have been directed to ensure Covid-19 standard operation procedures (SOPs) to stem the spread of the contagion.
According to Auqaf department spokesperson Asif Aijaz, the notification to open the shrines has been withdrawn as per the instructions of the provincial government.
He said that prayers are permitted to be held in mosques provided the SOPs are being followed but large gatherings will not be allowed.
Meanwhile, Punjab Wildlife officials said that they have not yet received any notification regarding the closure of the zoo and wildlife parks.
They said that zoos and wildlife parks are already being closed at 6pm, adding that hands of the visitors are being sanitised while no one is allowed to enter without a mask.
Lockdowns in Peshawar
Deputy Commissioner of Peshawar Capt. (Retd) Khalid Mahmood announced micro-smart lockdowns in four areas of Peshawar due to the rising number of Covid-19 cases.
According to the DC's statement, lockdowns will be imposed from Saturday evening onwards. The localities are: Hayatabad Phase 1 Street No.9, Hayatabad Phase 6 Street No.5, Gulbahar No.4 Street 3 and Defense Colony Street No.11.
With the objective of limiting the spread of the virus, the micro-smart lockdowns will be implemented within specific streets and smaller localities as per the policy and directives of the federal government.
In the lockdown-imposed areas, only general stores selling essentials such as groceries and medicines or emergency services may remain open and more than five people will not be allowed to offer congregational prayer within mosques. Legal action will to be taken against individuals violating stated regulations.
Since the widespread advent of the third wave of Covid-19 was triggered in Pakistan, this is the second smart lockdown imposed in Peshawar, the first one being imposed on Friday in four other areas, namely Hayatabad Phase 4 and 7, Shami Road, and a micro-smart lockdown was enforced in Muslimabad Kakshal.
The third wave of Covid-19 also hits hard in Lahore as the number of deaths suddenly spiked rendering the total number of virus deaths in Punjab shy of 59.
Around 62% of the deaths were reported in Lahore alone during the last 24 hours despite bans in place and little to no relaxation offered to citizens in the provincial capital.
Not following safety guidelines may be the reason for the drastic and sudden increase in the number of cases and subsequent deaths.