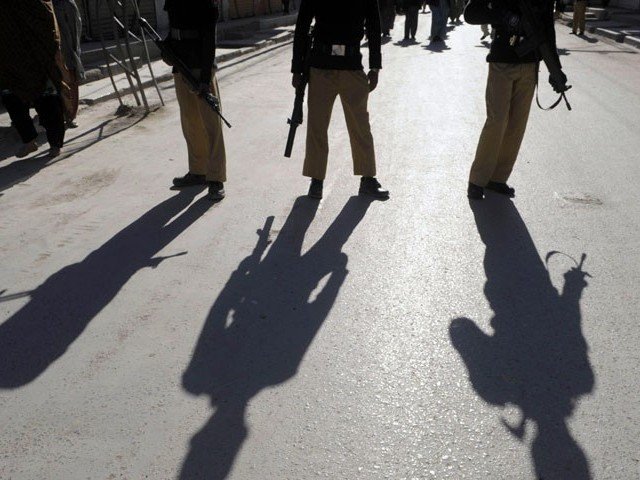 ---
CHAMAN:
The body of abducted Awami National Party (ANP) press secretary Asad Khan Achakzai has been recovered, local police claimed on Saturday.
According to reports, Achakzai's body was recovered from Quetta airport on the indication of the kidnapper.
A team of police officials headed by a magistrate identified the body and shifted it to Civil Hospital Quetta.
The ANP press secretary was abducted five months ago from Quetta Airport Road by unidentified individuals, prompting ANP provincial leaders to block the Chaman-Quetta highway that resulted in a food shortage in the city.
However, the highway was later reopened on humanitarian grounds and protests were shifted outside DC Chaman's office.
Also read: ANP forgives interior minister Ijaz Shah over his controversial remarks
Following the recovery, authorities revealed that the ANP leader was shot and killed on the day of his abduction.
Quetta police had caught the kidnapper a few days ago, who confirmed the martyrdom of Achakzai during interrogation.
The ANP press secretary's martyrdom was also confirmed by the party's central joint secretary Rashid Khan Nasir.
ANP President Asfandyar Wali Khan had previously condemned the abduction of the party's provincial information secretary.
According to the ANP chief, Achakzai was on his way from Chaman to attend a provincial council meeting when all contact with him was lost near the town of Kuchlak.
Holding the government responsible, Asfandyar said it is the responsibility of the state to protect its citizens and called on the authorities for Achakzai's prompt recovery.
Asad Khan Achakzai was the cousin of ANP Balochistan President Asghar Khan Achakzai.