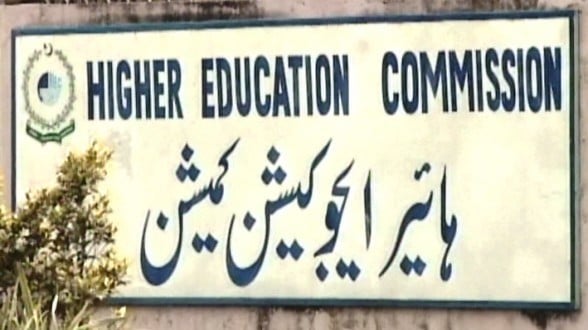 ---
The Sindh Higher Education Commission (HEC) will be implementing, with minor modifications, the federal HEC's decision to discontinue two-year undergraduate degree programmes, replacing them with associate degree programmes, it emerged on Thursday.
To discuss the framework to end two-year programmes and introduce four-year programmes in the province, the Sindh HEC and federal HEC will be holding a meeting in Islamabad on Monday.
Speaking on the matter, Sindh HEC Chairperson Dr Asim Hussain said, "Nowhere in the world students complete undergraduate education in two years."
He pointed out that it was mostly at public and private colleges affiliated with varsities in Sindh that two-year undergraduate programmes were offered to this day.
"But how could the HEC verify two different degrees having the same qualification?" he questioned.
Read: Up to varsities to hold online or on-campus exams: HEC
Dr Asim told The Express Tribune that in the meeting on Monday, participants would be discussing ways to let students enrolled in two-year programmes shift to four-year programmes.
"Matters such as transferring the credit hours of courses that students registered for two-year programmes have already studied will be brought to the table, so that if planning to convert their degrees to that of four-year programmes, they would have to study for just two more years," he elaborated.
On Thursday, a meeting on the matter was held in Karachi as well.
The Sindh HEC's decision has come in the wake of the University of Karachi and adviser to the Sindh chief minister on universities and board Nisar Khuhro having raised objection to the abolition of two-year undergraduate degree programmes.
Earlier, the HEC had announced the ending of two-year undergraduate programmes, replacing them with semester-based four-year degree programmes. The HEC would not be recognising any two-year Bachelor of Arts (BA) and Bachelor of Science (BSc) degrees awarded after 2018.
Published in The Express Tribune, February 5th, 2021.