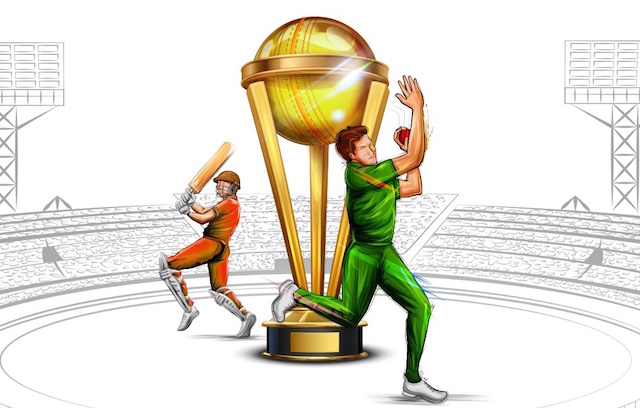 ---
It's a known fact that Pakistanis live and breathe cricket. From the streets to the stadiums and everything in between, we're always engrossed in any sort of match we can play or at least watch. When the Pakistani team wins, the streets get crowded, the smiles become wider, and the joy is immeasurable. When the team loses though, the pain is felt deep down by each and every one of us. Believe it or not for us, cricket is as much part of our staple diet as rice or roti.
Year 2009 onwards, cricket in Pakistan was at a standstill. Unfortunately, cricket aficionados faced immense isolation and misery in these past few years; waiting earnestly for the revival of cricket in their homeland. As they say, all bad things do ultimately come to an end, and with the new normal, cricket at home has become a part of our lives once again. Hurray!!
A thought to contemplate upon is that what brought us here, to find the likes of Babar Azam, Shaheen Shah Afridi, Shadab Khan and countless other talents? Our domestic cricket structure leaves much to be desired, nevertheless our unsung heroes consistently put in their efforts to bring us the best entertainment, and pure raw talent that is showcased on the screens. Amongst these heroes, KFC Pakistan has played an integral part in structuring and reviving cricket in the country.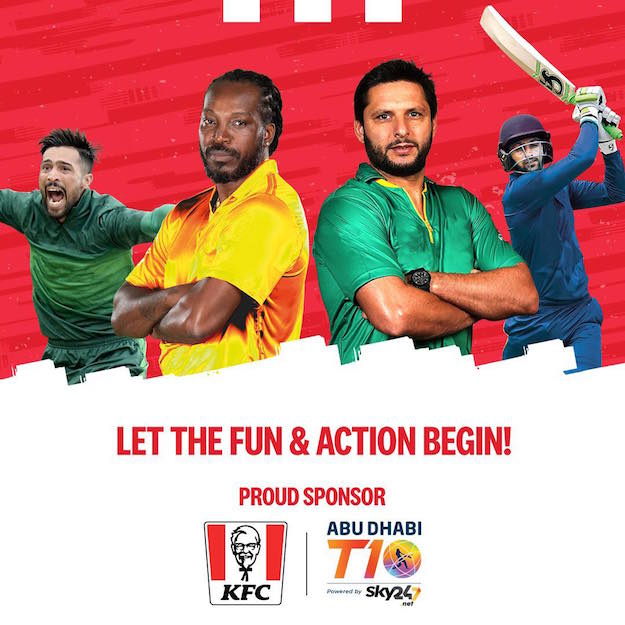 Most of us are well acquainted with this popular brand for their scrumptious fried chicken, but very few know how big and vital part it has played in cricket globally. For those of you that may have missed it, KFC was affiliated with the Australian Big Bash League, the New Zealand vs Pakistan series, and the Australia vs India series. KFC's countless contributions have made Pakistan's cricket rise to new heights.
Starting with sponsoring Quetta Gladiators in the Pakistan Super League, KFC has also sponsored domestic teams, i.e. Southern Punjab, and entire tournaments, such as the Karachi Premier League. Similarly, the popular fast-food brand is also currently the official sponsor of the Abu Dhabi T10 League.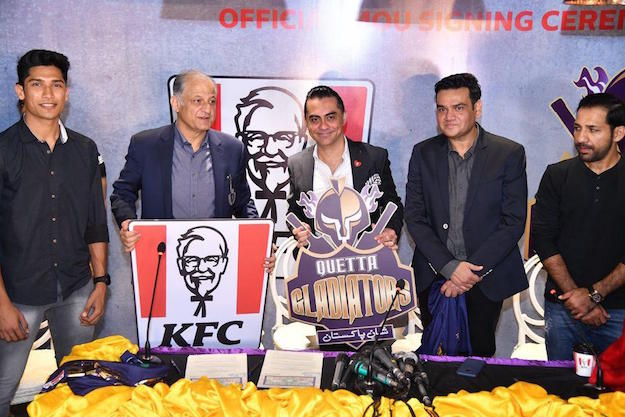 Now the question is, how do these sponsorships help cricket, and specifically cricket in Pakistan? Well, it's fairly simple. The sponsorships add value to tournaments, which are broadcasted to the public, and specifically, for the selectors to witness the upcoming talent, along with reviving careers of players who were desperate for comebacks. KFC's sponsorships have not only aided young players such as Hassan Khan, Azam Khan, Khushdil Shah and countless others, but has also brought talented players such as Aamer Yamin and Hussain Talat to the national team as well. Needless to say, this is a massive achievement for the players for their assiduous efforts.
Pakistan's cricket is in good hands with new selectors and the team performances are also being recognised at a global level. All of this would have been impossible without the unprecedented efforts and contributions from KFC, the house of ultimate crispy chicken, which is notably sponsoring, endorsing and owning the spirit of the game.
It indeed is 'finger lickin' good' when there's a combo of KFC and cricket!