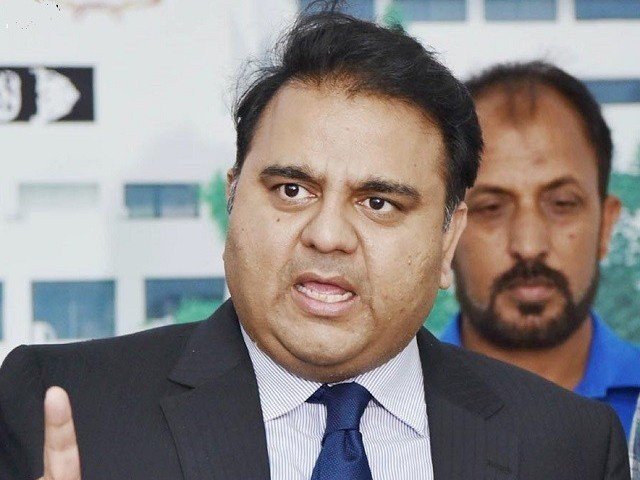 ---
ISLAMABAD:
Federal Minister for Science and Technology Fawad Chaudhry has said that Asif Ali Zardari and those accompanying him have no chances of coming in power even if they continue to wait for their turn for another three years.
"After every three months, Zardari and co. begin to feel that the following three months are important [regarding the dismissal of the incumbent government," Fawad said in a post on the micro-blogging website Twitter on Monday.
"You won't have any chances even after three years from now. A lot of time has passed and you are far behind," he added. The minister further said, "the way isn't clear to you and so you should [leave politics] and focus on business instead."
ہر تین ماہ کے بعد زرداری اینڈ کمپنی کو لگتا ہے اگلے تین ماہ بہت اہم ہیں،پھر وقت گزر جاتا ہے اور نیا بیان آتا ہے اگلے تین ماہ بہت اہم ہیں،تین سال بعد بھی آپ کا کوئ چانس نہیں زمانہ اور وقت آگے چلا گیا ہے آپ بہت پیچھے رہ گئے ہیں گرد اتنی ہے کہ آپ کو راستہ نہیں مل رہابزنس پر توجہ دیں

— Ch Fawad Hussain (@fawadchaudhry) January 25, 2021
The remarks have come a day after the former president and Pakistan Peoples Party (PPP) co-chair said that the Pakistan Democratic Movement (PDM) was united and would 'attack' the Pakistan Tehreek-e-Insaf-led government from all sides.
Also read: Govt determined to defeat opposition in case of no-confidence motion: Qureshi
Zardari, during a telephonic conversation with PPP Punjab leader Chaudhry Manzoor, dismissed speculations of a rift between his party and Pakistan Muslim League-Nawaz (PML-N).
The veteran PPP leader said all options were still on the table including a no-confidence motion, resignations, long march and even a countrywide wheel-jam strike. He maintained that the PDM would utilise all available options to 'rid' the country of the ruling PTI government.
The reports of differences between both the parties emerged on Saturday after PML-N's Ahsan Iqbal disagreed with PPP Chairman Bilawal Bhutto Zardari's recommendation of tabling a no-confidence motion in parliament, instead of organising protest rallies across the country to remove the ruling party from power.
COMMENTS
Comments are moderated and generally will be posted if they are on-topic and not abusive.
For more information, please see our Comments FAQ