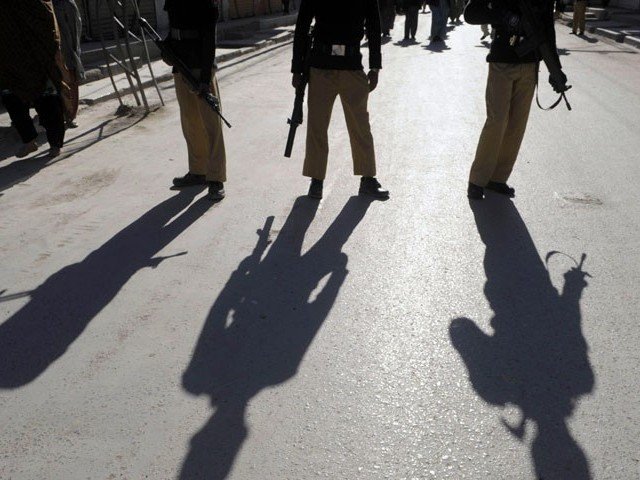 ---
LAHORE:
Another subordinate police officer has come forward with a complaint against the so-called 'misbehaviour' of CCPO Umer Shoib Sheikh.
The suspended SI Asif Butt termed Sheikh "a pharaoh" who "never considered the problems and issues being faced by the junior staff".
Sheikh had issued orders of suspension of Sub-Inspector (SI) Asif Butt deputed in Nawab Town over allegations of favouring a land grabber in bail proceedings. An FIR was registered against suspects Hamza Shams, Ashfaq Ahmad and Salman Khan in Nawab Town police station on charges of land grabbing.
The CCPO alleged that Butt facilitated the bail of the accused persons for personal motives. He said the suspects were released on bail the very day the case was registered against them.
On the other hand, Asif Butt took to the media to plead innocence and raise questions on the behaviour of the CCPO.
He asserted that he had arrested three suspects in a case and presented them before a court after declaring them guilty in police investigation. He had also requested the court for physical remand of the suspects.
However, the court turned down the remand plea as it was a bailable offence.
The CCPO afterwards summoned and accused him of taking bribe and favouring the suspects. The complainants were also summoned, but they did not raise questions on the police probe.
He said the CCPO had hurled abuses at him and all officials of Nawab Town police station. He also issued orders for the SI to be handcuffed. Asif continued that Sheikh did not consider other police officials as human beings.
Other subordinates have also complained about CPPO's mistreatment. A few weeks back, former SP CIA Asim Iftikhar had lodged a complaint against him after reportedly the CCPO misbehaved with him in a meeting at Punjab Safe Cities Authority (PSCA).
Sub-Inspector Fahad Virk had resigned after Sheikh hurled abuses at him in a meeting. Inspector Ahmad Raza Jaffery and a head constable had also submitted formal complaints against him before the IGP.
Published in The Express Tribune, November 13th, 2020.
COMMENTS
Comments are moderated and generally will be posted if they are on-topic and not abusive.
For more information, please see our Comments FAQ