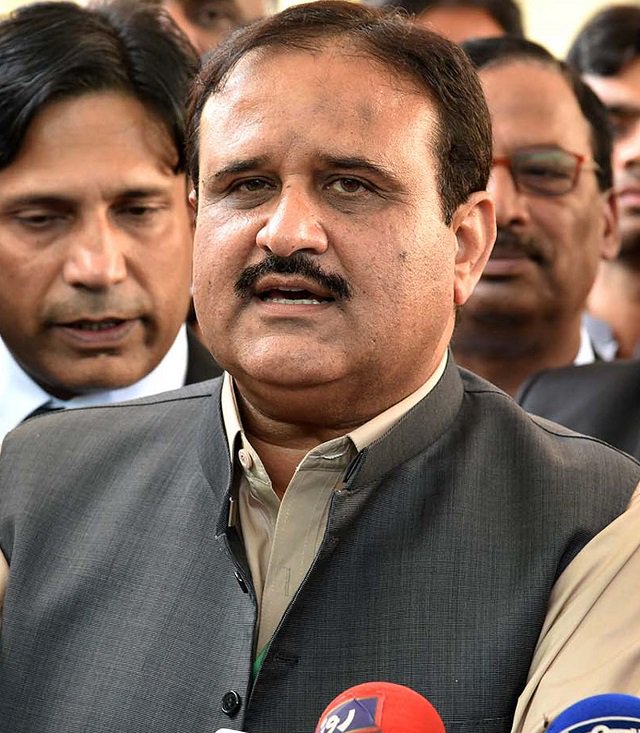 ---
LAHORE:
Punjab Chief Minister Sardar Usman Buzdar has slammed the opposition for its tirade against state institutions and said that they were insulting the mandate of the people.
In a statement on Sunday, he added, "Those who were spewing hatred against the institutions are the enemies of the country and the nation."
"Following the treacherous narrative of the anti-Pakistan agenda reflects the mental ignorance of some so-called leaders," he remarked. "Those who were damaging national interests cannot be called leaders. The people were fully aware of who was wrong and who was right."
Buzdar claimed that the opposition was pursuing an agenda to destabilise the country. "Opposition parties should regain their senses. An unnatural alliance of 11 parties had no value in front of a prescient leader like Imran Khan." He maintained that the alliance of opposition was conspiring to stop the country from its path to sustainable development.
He further said that those who were raising the slogan 'Give respect to the vote' had themselves destroyed its sanctity in their respective tenures. "The opposition has only one agenda which is to save their wealth accumulated through looting and plundering."
Published in The Express Tribune, November 9th, 2020.
COMMENTS
Comments are moderated and generally will be posted if they are on-topic and not abusive.
For more information, please see our Comments FAQ