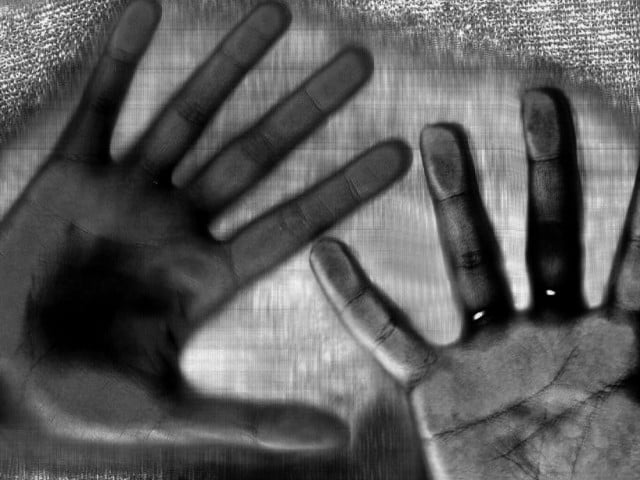 ---
LAHORE:
A writ petition was filed in the Lahore High Court (LHC) demanding execution of punishments awarded in rape cases at public places.
Petitioner Muhammad Afzal, the father of a seven-year-old boy who was murdered after being sexually abused, implored the court that the law enforcement agencies had completely failed in ensuring law and order in the province.
As a result of this failure, gory incidents including the Lahore-Sialkot motorway rape case as well as other sexual assault cases occurred in the region, he added.
"The mental agony and pain of the petitioner and his family cannot be described in words. Even new incidents, relating to such heinous offences, remind us of the agony of our late minor son", the petitioner implored the court.
He made respondents the federal government through ministry of law and justice, interior secretary, the Punjab government, through its secretary and others.
He contended the court that the principles and provisions set out in the Objective Resolution had been made substantive part of the Constitution of the Islamic Republic of Pakistan, 1973 in shape of Article 2-A of the Constitution in the year 1985. "The same was also made effective part of the Constitution, meaning thereby, chosen representative of the people vowed they will exercise only the delegated powers."
The subsequent, enforcement of Shariah Act 1991 was enacted in order to provide inexpensive and speedy justice to the citizens of Pakistan, he stated while quoting the laws. "Similarly, Special Courts for Speedy Trails Act 1992 was enacted with overriding effect on other laws, provided in Section 3 of the act."
He submitted the court that rape cases were rampant in society and police and law enforcement agencies had failed to do the needful in accordance with law.
He requested the court that direction be issued to the quarters concerned to implement the said laws and ensure execution of punishments in public.
Published in The Express Tribune, September 27th, 2020.
COMMENTS
Comments are moderated and generally will be posted if they are on-topic and not abusive.
For more information, please see our Comments FAQ