BIRMINGHAM, UK:
A Kashmir Digital Campaign (KDC) was launched by Tehreek-e-Kashmir (TeK) in different cities of the United Kingdom on Thursday to highlight the rising Indian atrocities in Indian Illegal Occupied Jammu and Kashmir (IIOJK).
President TeK UK Fahim Kayani and President TeK Europe Muhammad Ghalib participated in the launching ceremonies of KDC which were held in Wolverhampton, Walsall, Derby and Nottingham.
President Kayani addressed the participants of the digital campaign and reiterated his commitment to using all tools and means to highlight the IIOJ&K dispute at every level and forum. He also condemned domicile law and the latest illegal measures taken by India in order to change the demography of IIOJ&K.
"Terrorist activities of Indian Army are acts of genocide and we appeal United Nations (UN)," he said. "Great Britain and rest of the west [are ready] to help people of IIOJK who have been fighting for [their] birth rights [which were] snatched by Indian occupational troops since long."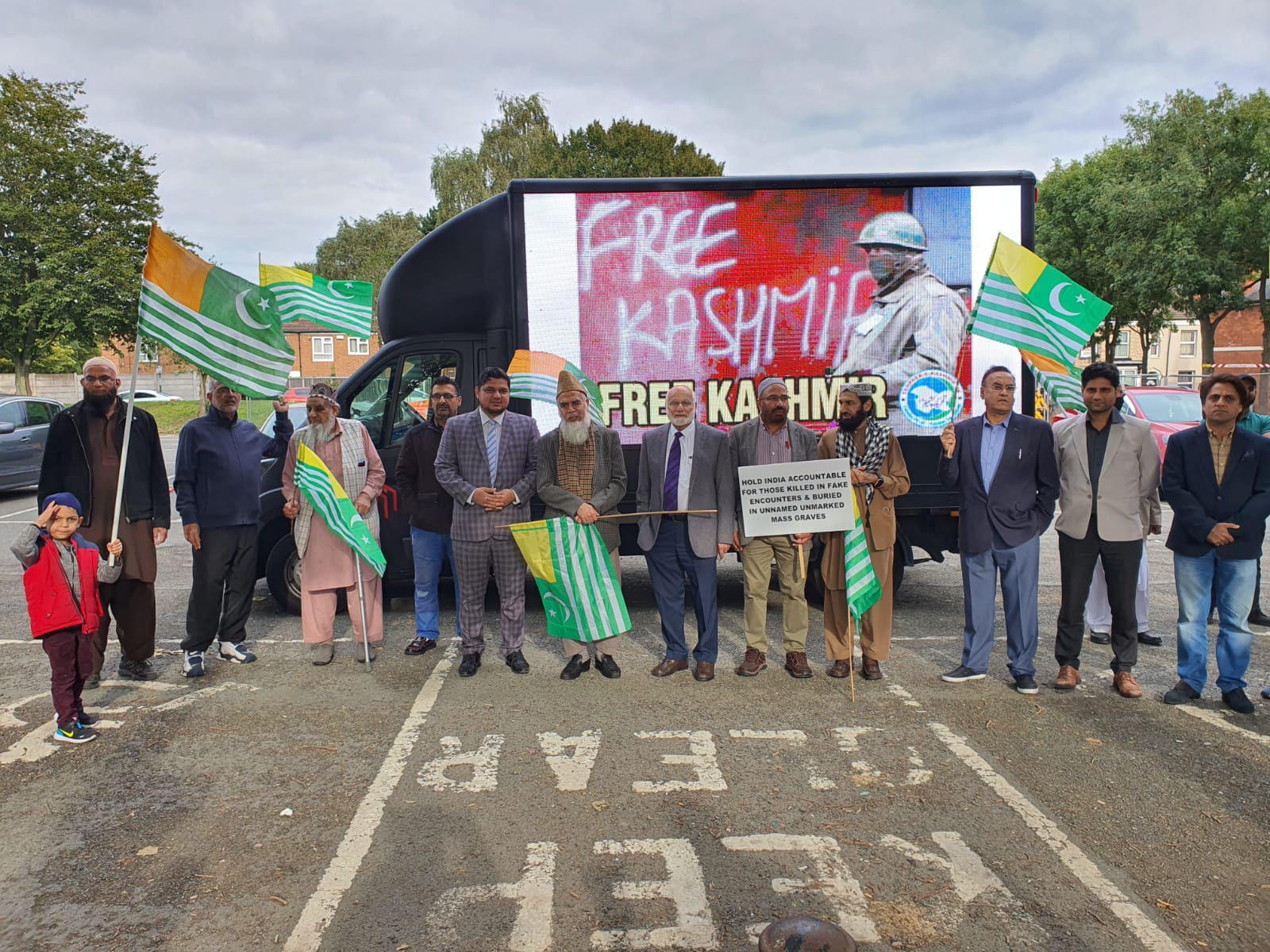 President Galib described the occasion as a historical event and said that digital drive is best and can be used in the wider population in UK and Europe to make people aware of the sufferings of Kashmiris at the hands of Indian troops.
Ghalib appealed to the UK and Pakistan governments to step up their efforts to help people of IIOJ&K to fight against Indian state terrorism.
Vice President TeK Midland Zone Yahya Akhter thanked the people of Derby for coming out to receive KDC participants.
He paid tribute to Pakistani and Kashmiri community in Derby and other different cities of the UK who always stand by any effort for the freedom of Kashmir.
Imam Derby Jamia Masjid Molana Fazal Ahmed Qadri, Tanveer Akmal Vice President TeK UK, Azam Farooq Secretary-General TeK Midland Zone, FaridUddin Lodhi Deputy Secretary-General TeK Europe and Shoaib Abbasi President TeK Nottingham vowed to continue their efforts to expose atrocities committed by Indian troops in IIOJK.
COMMENTS
Comments are moderated and generally will be posted if they are on-topic and not abusive.
For more information, please see our Comments FAQ