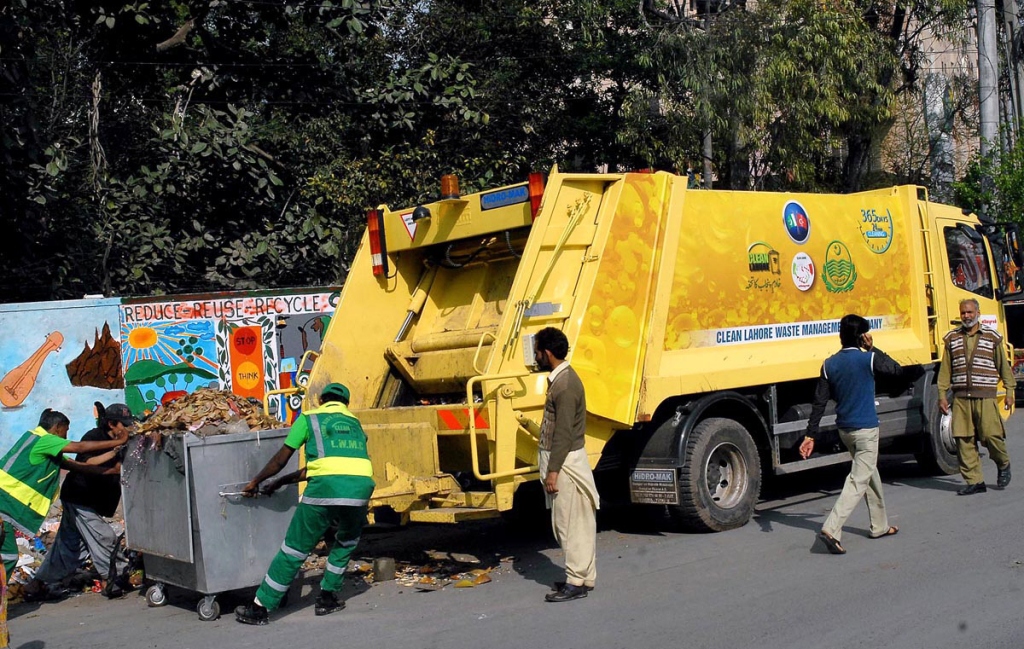 ---
LAHORE:
The Lahore Waste Management Company (LWMC) has carried out special cleanliness operations in every nook and corner of the city. However, partial cleanliness operation in a few areas of the city was hampered due to a strike of workers.
The strike was called off after the meeting of the board of directors of the LWMC was called in wake of the issue. After the LWMC meeting, the pending salaries of the workers were disbursed.
The LWMC carried out special cleanliness operations at Harbanspura, Gari Shahu, Abbot Road, Montgomery Road, Shad Bagh, Qila Gujjar Singh and a few other affected areas of the city.
The LWMC managing director said the department and its contractor's complete machinery is actively working in the field.
"We are taking measures to keep the city clean and I will personally be monitoring the waste operation," he said.
The MD vowed there would be no tolerance over dereliction of duty.
The operations general manager highlighted that the department conducted a successful operation and lifted more than 7,000 tonnes of waste from the city. He said all waste containers placed in the city are timely lifted and emptied.
Published in The Express Tribune, July 30th, 2020.