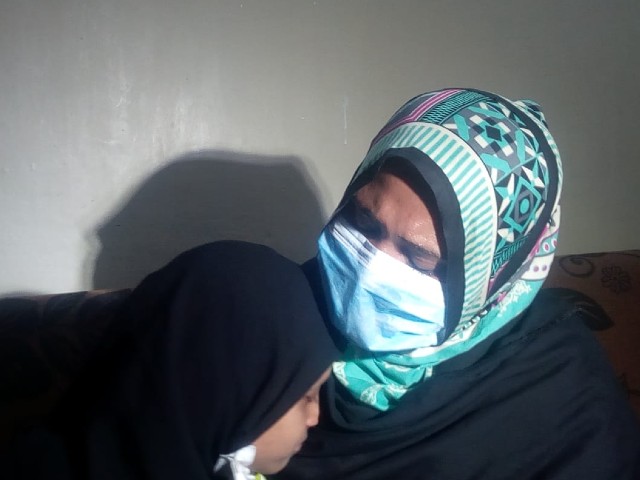 ---
KARACHI: Fighting valiantly against a deadly disease like bone marrow cancer, a seven-year-old girl on Monday appealed to Prime Minister Imran Khan and Chief of Army Staff (COAS) General Qamar Javed Bajwa to help her win the battle for her life.

Syeda Batool Fatima, daughter of  Syeda Kulsoom Zahra, is a class-I student at a private school in Karachi. She lives with her mother in a two-room apartment in the city's FC area in Liaquatabad neighbourhood.

The girl fell ill after suffering from a fever about a year ago. To her parent's horror, several test reports revealed that the little girl is suffering from bone marrow cancer.




Talking to The Express Tribune, Zahra said that she has three children of which the girl was the eldest. Her husband is a low-grade government employee, she added.

"My daughter has to undergo a blood transfusion every week and her condition is getting worse day-by-day. She has almost lost her immunity. At any time, she starts bleeding from any part of the body," the mother said.

According to doctors, the girl needs a bone marrow transplant urgently which is possible in the United States, China and some other countries but required a huge amount.

"We have spent everything we had on her treatment. We have nothing left to save our daughter's life," the mother cried while describing her helplessness.

Zahra appealed to PM Imran to save her daughter's life and make arrangements for her treatment.

Sitting next to her mother, Syeda Batool Fatima said that despite suffering from bone marrow cancer, she wanted to study and play with her brother and sister.




"Prime Minister Imran Khan uncle and Army Chief General Qamar Javed Bajwa uncle, please get me treated so that I can live longer. I will be thankful to you," Batool appealed.

Grandmother of the girl, Syeda Shamim Begum, also urged the premier and army chief for the treatment of her granddaughter. "We do not need money; we appeal to you to help save the life of our girl. Her cure is possible abroad. Please help us."

She also appealed to philanthropists to help them in their cause.
COMMENTS
Comments are moderated and generally will be posted if they are on-topic and not abusive.
For more information, please see our Comments FAQ