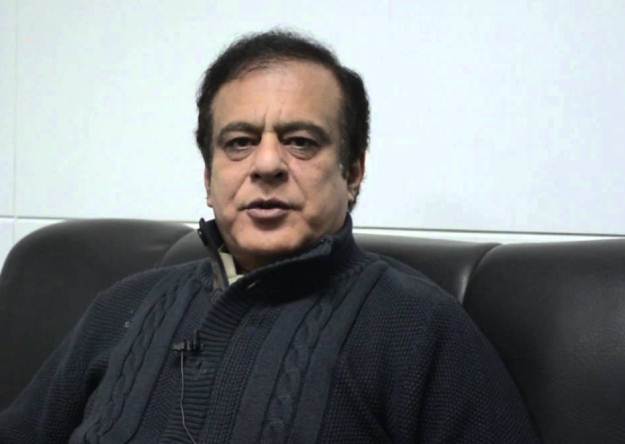 ---
ISLAMABAD: Federal Information Minister Shibli Faraz on Saturday ruled out any possibility of striking a deal with former prime minister Nawaz Sharif and his daughter Maryam Nawaz to grant them pardon in corruption cases in return for the PML-N's support for rolling back the 18th Amendment and the 7th National Finance Commission (NFC) Award.

"Prime Minister Imran Khan will never compromise on accountability," he said while speaking on Express News show, 'The Review'.

"The prime minister has adopted the policy of reconciliation on national issues, but if anyone thinks that he will give someone [corrupt] a safe passage, that will not happen," he added.

"People are talking about the possibility of a 'quid pro quo', but this will not be the case here."

The minister said that the process of accountability should not be turned into a mockery just because one had a bargaining chip through which a compromise could be reached.

"There should be no compromise over people who have harmed the country. Personally, I am not in favour of such compromises."

The 18th Constitutional Amendment was passed unanimously by the National Assembly on April 19, 2010 devolving powers to the provinces. The same year, the 7th NFC Award was announced that increased the shares of provinces in federal taxes by 10%.They led to fundamental changes in the structure of governance in the country.

Shibli was of the view that a discussion should take place on the 18th Amendment and on the formula of the 7th NFC Award as they were "man-made laws" and could be revisited. "These decisions did not come through any divine power that we can't discuss them. The purpose of parliament is to review laws," he said. "Any legislation that can't be implemented is a bad legislation."

The minister said there should be a healthy debate on all laws and clauses at universities, think-tanks and other such platforms.

"This [18th Amendment] was hurriedly passed," Shibli maintained, adding that such legislation took years in other countries but it was being used for political point-scoring in Pakistan.

However, he agreed that all political parties were on the same page on the 18th Amendment and the 7th NFC Award in 2010.

To a question about the federal government's stated position on the 7th NFC Award's sustainability and viability, the minister insisted that the reservations being raised were within legal and constitutional limits. "Should it be improved? Yes, it should be," he said.

On the appointment of both an information minister and a special assistant to the PM on information, Shibli said the prime minister wanted him and Let Gen (retd) Asim Saleem Bajwa to introduce reforms in the ministry and take it to new heights instead of merely functioning as a body issuing advertisements and checking if a statement had been published in favour of or against the government.
COMMENTS
Comments are moderated and generally will be posted if they are on-topic and not abusive.
For more information, please see our Comments FAQ