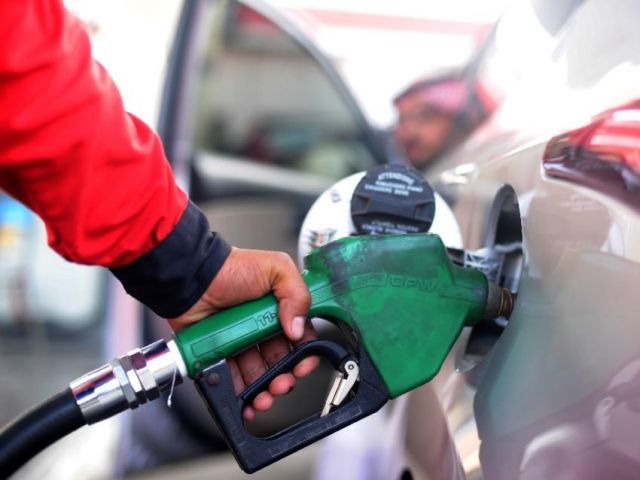 ---
KARACHI: A number of petrol pumps were shut down in Karachi as their stocks came to an end on Wednesday amid suspension of supplies from the country's major oil storage capacities located in the affected neighbourhood of Keamari Town.

Also, the authorities concerned are still not able to figure out the cause behind mysterious deaths in Karachi as some doctors and medical staff, treating patients of the mysterious indisposition, also developed symptoms of alleged poisoning or allegory.

Fourteen people – mostly belonging to Keamari neighbourhood of the port city – have died since Sunday evening due to what was earlier described as a poisonous gas.

"Yes, several petrol pumps have been shut down due to suspension of supplies since yesterday [Tuesday]," Pakistan Petroleum Dealers Association Chairman Malik Khuda Bux told The Express Tribune.

Almost all the major oil marketing companies have built their major oil storage capacities at Keamari which had been hit by a mysterious gas leak on Sunday resulting in the death of at least 14 people and over 450 had been hospitalised after they faced breathing problems.

Keeping in view the situation, they removed their staff from the storage installations and shut downed the supply operation around midday on Tuesday.

The fuel shortage have caused a panic buying with long queues of cars and motorcycles witnessed at many petrol pumps of the port city.

"On my way back home from office, located at Qayyumabad, soon after sunset, I drove straight to a petrol pump near Manzoor Colony, only to find it shut. I then moved a kilometre or two to another pump located nearby, but no petrol was available there as well," Syed Ali who works for a bank told The Express Tribune.

"Worried lest my car should come to a halt, I stopped at a fuel station opposite the Nursery Furniture Market. I took me at least 30 minutes to get the needful just because of the rush there," he added.

"The oil shortage will emerge nationwide if the situation persists in Keamari going forward," All Pakistan Oil Tankers Association Chairman Yousuf Shahwani said.

The oil marketing companies supply petroleum products nationwide from Karachi, as they import the products through the Karachi Port.

"There is no shortage of oil in the country. We have huge supplies. However, the supplies remained suspended," Bux said.

"We supply petroleum products through 4,000 trucks and trailers to the upcountry. Only 1,000 trailers are on the way to northern parts of the country, while the remaining 3,000 are parked in different parts of Karachi since yesterday (Tuesday)."

A leading oil marketing company claimed that its pumps would get refilled by today (Thursday) morning after it resumed supplies from its Keamari storage installations at around 4pm on Wednesday.

"Shell has resumed Keamari operations at 4pm today (Wednesday)," Shell Pakistan Head of External Relations Habib Haider told the Express Tribune.

"There is panic buying (at petrol pumps) which caused temporarily shortage of petrol, he said and added, "Supply issue would be ok by tomorrow morning."

The Pakistan State Oil (PSO) maintained that continuous supply of petroleum products was being ensured at all petrol pumps of the company.

"The company's Zulfiqarabad terminal (near Port Qasim) is operational and active round the clock," it said in a statement.

PSO has sufficient quantity of petroleum products available. Besides, ships full of petroleum products are anchored at the ports of Karachi at present, the statement added.

Meanwhile, around 60 more patients from different localities of Keamari were transported to hospitals on Wednesday, taking the total number of patients affected by the mysteries ailment to 400.

At least 21 paramedics, including two doctors – who directly dealt with the patients – also fell sick on Wednesday and developed the same symptoms their patients were showing.

Most of the medics belong to Ziauddin Hospital. "A doctor was also sick while some of our staff members were shifted to the other facility," spokesperson of the hospital told The Express Tribune.

A research institution lately claimed that the people were affected by "overexposure to soybean dust".

However, some top government doctors have now ruled out that theory, claiming that a fumigant containing methyl bromide might be the actual culprit.

Speaking to The Express Tribune the senior doctor of one of Pakistan's leading public sector hospital said she herself was infected with the poisonous gas.

"I was vomiting and got bronchitis. I think it may be Methyl Bromide," the doctor said, rejecting claim that the patients might be affected by soybean dust allergies. "I don't know what it is but it's dangerous."

A health department official also said he did not think it was a soybean dust impact. "This claim doesn't make any sense," he maintained.

Police Surgeon Dr Qarar Abbasi who first conducted autopsies of two persons and took blood samples of 15 patients said the report will take a few more days.

"I cannot say if 14 people died of a certain gas or dust. We do not issue reports on basis of speculations. We will be able to say something only after we get the final test reports based on blood samples."

Based on a report issued by the University of Karachi's International Center for Chemical and Biological Sciences (ICCBS), officials have asked the provincial government to dock away soybean containers from the city's jurisdiction to avoid further damage.

On Wednesday, Sindh health department issued a heal advisory.

Minister for Health Dr Azra Fazl Pechuho said the government had issued an advisory on soybean dust allergy based on a report of the ICCBS.

In a video statement issued to media, she said those who died near the port area were mostly people whose lungs were weakened due to smoking or asthma.

The advisory said soybean allergy is "a form of severe allergy which causes a severe asthma attack in persons who come into direct contact with soya dust" and "can cause severe anaphylactic shock and death in those who are already asthmatic."

It urged the hospital officials to take the necessary steps, including training staff and ensuring the availability of medicines, adding that since it is an allergic reaction, it can be treated using antihistamines.

It said a soy allergy is a common food allergy. Often a soy allergy starts in infancy with a reaction to soy-based infant formula. Although most children outgrow the allergy, some carry it into adulthood.

It added that for most people, a soy allergy is uncomfortable but not serious. "Rarely, can an allergic reaction to soy be frightening or even life threatening. Signs and symptoms of a food allergy usually develop within a few minutes to hours after being exposed to an allergen," it added.

The district administration, in a letter to Sindh Chief Minister Murad Ali Shah, said the situation is under control.
COMMENTS
Comments are moderated and generally will be posted if they are on-topic and not abusive.
For more information, please see our Comments FAQ