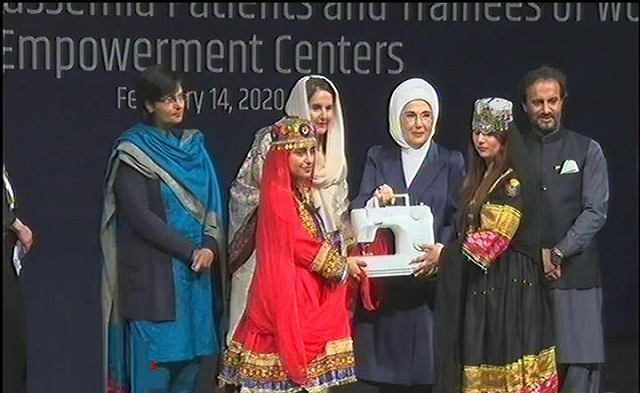 ---
First Lady of Turkey Emine Erdogan said on Friday that no society can progress without empowering women.

She made the comments while addressing a ceremony for thalassemia patients and women empowerment in Islamabad.

The first lady added that Pakistan and Turkey enjoy close relations deep-rooted in common faith, history and culture and have always stood by each other in the hour of trial.

Turkish President Erdogan pledges continued support for Pakistan, Kashmir

She also said that Turkey has always remained at the forefront in public and social welfare projects of Pakistan.

Her address comes during Turkish President Recep Tayyip Erdogan's two-day official visit to Pakistan.