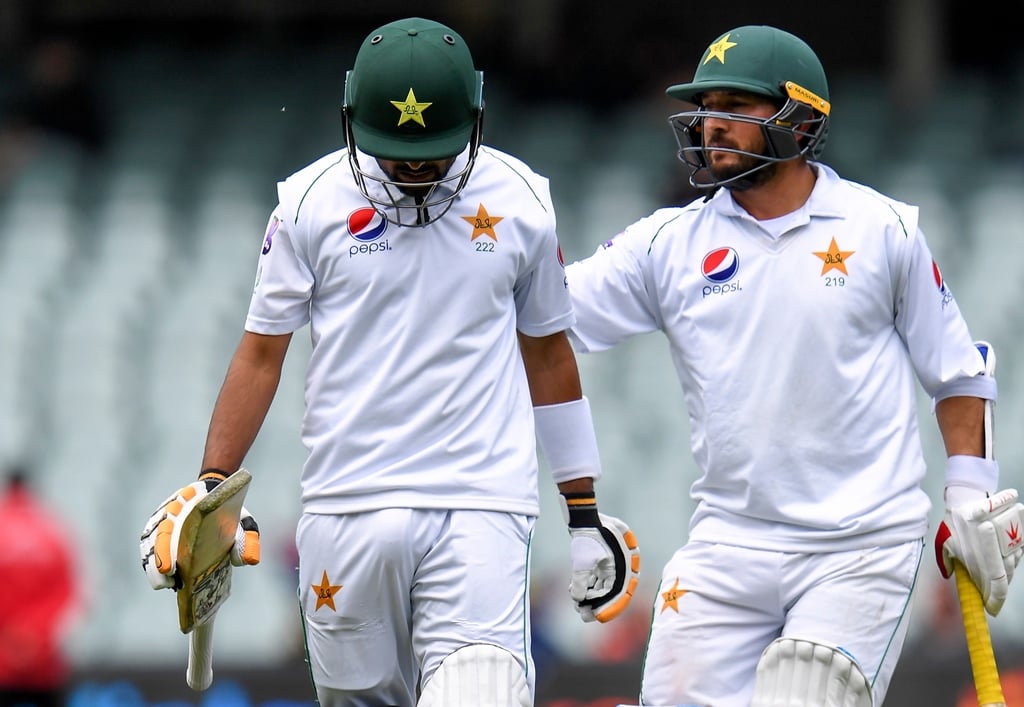 ---
Did Pakistan really have a chance against a resurgent Australia from the start of the tour? Did Pakistan get enough practice before they went Down Under? Was it a full-strength and a worthy squad which was selected to face the mighty Aussies? Was Sarfaraz Ahmed the reason Pakistan were underperforming? Is Misbahul Haq the reason Pakistan are still underperforming?

All these and many other questions will be running through the minds of the Pakistani cricket fans as Australia wrapped up the two-match Test series with a whitewash.


What a way to win it! Pat Cummins seals the win with a direct hit! 🎯 #OhWhatAFeeling@Toyota_Aus | #AUSvPAK pic.twitter.com/5TjkQP8nie

— cricket.com.au (@cricketcomau) December 2, 2019


Pakistan were never really favourites to win in Australia, however, they promised to show fight, but what happened on the tour was something that even the hosts were not expecting.

Why Asad Shafiq should have been Test captain over Azhar Ali

Australia made it feel like a walk in the park when they beat number one ranked Pakistan 2-0 in the three-match T20I series and then they followed it up with a dominant 2-0 series win in as many Tests — both defeats by an innings margin.

Pakistan's T20I captain Babar Azam had a case to make when the visitors lost the T20I series since he had performed in both the completed matches. Test captain Azhar Ali, meanwhile, failed both in captaincy and with the bat, unable to inspire his charges to show any sort of resistance against Australia in Tests.


Straight through him!

One to get for Australia. #AUSvPAK | https://t.co/0QSefkJERk pic.twitter.com/8ZTVH7ksMO

— cricket.com.au (@cricketcomau) December 2, 2019


According to Azhar, there are positives to be taken from the Test series, even after a humiliating defeat. Suddenly the captain knows what lengths his bowlers should have bowled and partnerships in batting were important.


Why Shafiq, and not Babar, is the best batsman in Pakistan's current Test line-up


And Azhar's post-match analysis of his team's performance highlights the reactive approach Pakistan have always had, and it is time they try being proactive before they host Sri Lanka in Tests in the upcoming series in Karachi and Rawalpindi.

First and foremost, Pakistan need to understand that young blood alone cannot help you win conquests when facing oppositions like Australia. You need a good blend of energy and experience to take on difficult challenges. A lesson Pakistan should have learned by now after fielding teenagers against the likes of David Warner. You know what happened next!


Nathan Lyon is dominating in Adelaide again! Five wickets for the offie! @bet365_aus |#AUSvPAK pic.twitter.com/NPipTRqyyD

— cricket.com.au (@cricketcomau) December 2, 2019


A Wahab Riaz here and a Muhammad Amir there would have changed the complexion of the game, but the Pakistan Cricket Board didn't even try to stop them from giving up the five-day format.


What the squads? Why Pakistan will fail in Australia and Misbah will come out unhurt


However, going forward Pakistan need to bring in experienced operators with the ball since the teenagers are still learning the art of formulating plan B and C when their plan A is hit out of the park.

Secondly, it is about time that Pakistan start to bat well in foreign, non-UAE conditions. All excuses and justifications of lack of practice and lack of acclimatisation should now be counted as such. In modern-day cricket they are unreasonable rants.

If you know how to bat in only certain conditions then calling yourself a batsman seems like a cardinal sin. Adapting to different surfaces is the name of the game and if Pakistani batsmen can't do that, then they don't deserve the hefty paychecks.


A big tick to:
- Rizwan's pull shot
- Labuschagne's reflexes
- Helmet's structural integrity#AUSvPAK pic.twitter.com/WSIR8jOwga

— cricket.com.au (@cricketcomau) December 2, 2019


Also, the logic of always relying on Babar Azam to play a hero's knock is faulty. All the other batsmen need to step up or leave with grace because the excuse that 'we didn't have time to adjust to the conditions' has become useless.


Why Arthur was right and Misbah is wrong


Lastly, Misbahul Haq — the head coach, the batting coach and the chief selector — should realise that he isn't setting up a strong case for himself after Sri Lanka's trip to Pakistan and now the tour to Australia.

The experimentation, the ambiguous decisions and more importantly the nepotism which is quite evident in the selection of first Ahmed Shehzad and Umar Akmal and now Iftikhar Ahmed, who did nothing in Tests, should stop now. He is not coaching a first-class team where he has the room to learn from his mistakes. He is coaching a national team where losses pile up and rankings are important to qualify for world events.

He needs to realise that if he was given such a powerful position with multiple posts in one day, then all of that can be taken away in an instant too, unless he starts producing results.