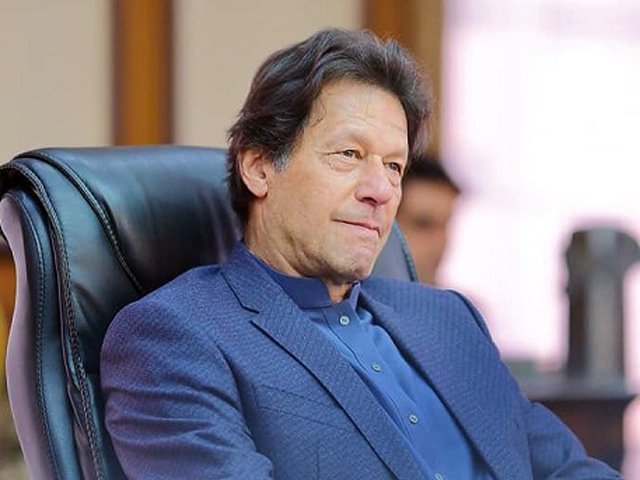 ---
ISLAMABAD/ LAHORE: In the wake of students rallying across the country pressing for their demand to unionise, Prime Minister Imran Khan on Sunday acknowledged that student unions played a positive role in grooming young people into becoming future leaders of the country but added that they could not only be restored after establishing an "enforceable code of conduct".

"Universities groom future leaders of the country and student unions form an integral part of this grooming," he tweeted.

"Unfortunately in Pakistan, universities' student unions became violent battlegrounds and completely destroyed the intellectual atmosphere on campuses," he maintained.

The prime minister vowed that the government would "establish a comprehensive and enforceable code of conduct, learning from the best practices in internationally renowned universities so that we can restore and enable student unions to play their part in positively grooming our youth as future leaders of the country".

Hundreds in cities across the country participated in the Students Solidarity March campaign on November 29, calling for lifting the ban on student unions, access to quality and affordable education and an end to racial, religious, and gender-based profiling of students.

They also demanded the withdrawal of the recent fee hikes and restoration of the HEC's budget, constitution of legal committees for sexual harassment cases with students' representation, uniform curfew timings irrespective of gender and an end to surveillance of students on and off-campus.

Student Solidarity March calls for restoration of unions

However, despite the prime minister's pledge that student unions would be restored and Punjab Governor Chaudhry Muhammad Sarwar also supporting the campaign, a case under the charges of sedition has been registered against six participants of the march including the elderly Iqbal Lala, father of Mashal Khan, a Abdul Wali Khan University Mardan student who was lynched by a mob over blasphemy allegations in 2017.

Other booked in the case include academic and activist Ammar Ali Jan, Alamgeer Wazir, Farooq Tariq, Muhammad Shabbir and Kamil Khan. The FIR was registered at Lahore's Civil Lines Police Station on the complaint of sub-inspector Muhammad Nawaz.

According to the FIR, the speakers allegedly incited protesting students against the state and its institutions through "hateful" speeches and slogans. "These have been recorded by mobile-phones and can also be checked through PPIC3 cameras," the FIR read.

Other sections in FIR included Sections 290, 291 of the PPC, Section 6 of The Punjab Sound System Act and Section 16 of the Maintenance of Public Order.

Mashal Khan, since his brutal murder, has become as a symbol of students' resistance. Sight of his father Iqbal Lala ignited passion in students at Friday's march. Lala was given a hero's welcome as he arrived to express solidarity with students in Lahore. He was also caught struggling to keep his emotions in check on seeing so many students raising slogans in his favour.

Alamgeer Wazir, a student of Punjab University and a co-accused in the FIR, was taken into custody by police from the university premises on Saturday afternoon. Wazir is a former chairperson of Pakhtun Council's Punjab University chapter and MNA Ali Wazir's nephew.

He completed his BS in Gender Studies from the university last year and was visiting it to have the degree verified. He was staying at the university hostel with his cousin. Wazir had also attended the solidarity march and delivered a fiery speech.

A large number of students staged a protest sit-in against his arrest at the campus on Saturday night. Social media was also abuzz with the news.

In a statement issued on Sunday, global human rights body Amnesty International urged the authorities to immediately end their crackdown on peaceful student protests.

"The crackdown on the student protests is a brazen violation of their rights to freedom of expression, association, and peaceful assembly. The charges against the organisers must be dropped and anyone detained for their peaceful participation in the protests must be released immediately and unconditionally," said Rabia Mehmood, South Asia Researcher at Amnesty International.

"The draconian laws used against these peaceful protesters have no place in a modern rights-respecting society and should be consigned to a distant past as a relic of Britain's tainted colonial legacy. The Pakistani authorities have an obligation to respect and protect the rights to freedom of expression, association and peaceful assembly," she added.

PML-N spokesperson Marriyum Aurangzeb took a broadside at the prime minister for describing students unions as violent battlefields, demanding that the sedition charges against the participants of the march be dropped.

"How will those calling student unions violent come up with a code of conduct for them," she added.

"[PM] Imran sahib the students are not violent, it is you who attacked the parliament building."

Marriyum said the prime minister's acknowledgment on Twitter that student unions helped groom future leaders and then having the participants of the march booked exposed the government duplicity.
COMMENTS
Comments are moderated and generally will be posted if they are on-topic and not abusive.
For more information, please see our Comments FAQ