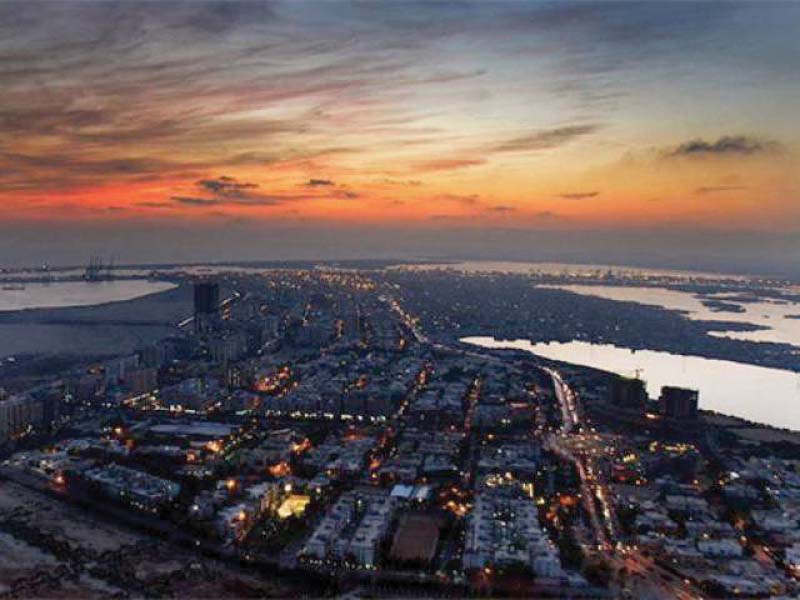 ---
KARACHI: Pakistan's total external debt and liabilities increased $600 million to $106.9 billion in first quarter (Jul-Sept) of the current fiscal year as the country borrowed more, mainly from the International Monetary Fund (IMF), to improve its international payment capacity.

External debt and liabilities had gone up by $500 million to $106.3 billion in the previous quarter ended June 30, 2019, the State Bank of Pakistan (SBP) reported on Friday.

However, the figure swelled $10.2 billion in the past one year as it had been at $96.1 billion on September 30, 2018, the central bank said.

"The increase in external debt and liabilities (of $600 million) in the last quarter is insignificant. This is a welcome development," commented Arif Habib Limited Head of Research Samiullah Tariq while talking to The Express Tribune.

Debt, liabilities mount to Rs40.2 trillion

The volume of total external debt at $106.9 billion was, however, not insignificant. "This is huge," he said.

Besides, Islamabad paid a total of $3.07 billion in external debt and loan servicing (principal amount and interest payment) in the quarter ended September 30, 2019, according to the central bank.

Total debt repayments included $2.66 billion on account of public debt. Other debt repayments were made in relation to public sector enterprises, bank borrowing and the private sector.

Pakistan borrowed relatively a smaller amount despite a significant debt repayment in the Jul-Sept 2019 quarter. "A notable drop in the current account deficit - which shows the gap between government's foreign income and expenditure - played a pivotal role in shaping things in Jul-Sept," Tariq said.

The current account deficit contracted 64% to $1.54 billion in the first quarter of FY20 compared to $4.28 billion in the same quarter of last year.

Accordingly, Pakistan's foreign currency reserves improved around $1.3 billion to $8.5 billion by November 7 compared to $7.2 billion on June 30. "The improvement is much better than the borrowed amount of $600 million," he said.

Pakistan's economy has started stabilising as suggested by the improved current account deficit and foreign currency reserves. "Government's role starts here. It needs to play an active role in increasing exports and attracting foreign direct investment. This way, its reliance on external debt will lessen," he said.

"The $106.9-billion external debt and liabilities is huge when compared with the (size of) our economy," the analyst pointed out.

The county is in great need of increasing its foreign currency earnings. It also needs to set up import-substituting industrial units to rely less on imports. Investment in the export sector and import-substituting sectors will generate employment and help the economy grow fast.

"If we failed to attract investment for boosting exports and substituting imports, then we may again encounter a balance of payments crisis in future," Tariq cautioned.

Pakistan unlikely to meet debt reduction targets

Besides, the economic managers need to facilitate domestic and foreign businesses, play their role in ensuring ease of doing business, rationalise taxes and provide the required liquidity to accelerate economic growth, he said.

Total external debt and liabilities of the government, however, fell in relation to the gross domestic product (GDP). The ratio dropped to 38.3% of GDP in the Jul-Sept 2019 quarter compared to 45% in the preceding quarter ended June 30, 2019.

The drop may partially be linked with recovery of the rupee against the US dollar over the past three months as the central bank has reported the debt numbers in rupees and also primarily measures GDP in local currency.

The SBP reported that average rupee value rose by Rs6.75 to Rs156.29 to the US dollar by September 30, 2019 compared to Rs163.05 on June 30.

The central bank reported that total debt and liabilities (including domestic debt and liabilities) surged Rs1,266.5 billion to Rs41.48 trillion in the quarter ended September 30, 2019 compared to Rs40.22 trillion on June 30, 2019.

The debt and liabilities, however, surged significantly by Rs10.69 trillion in the past one year as they stood at Rs30.78 trillion on September 30, 2018.

Published in The Express Tribune, November 16th, 2019.

Like Business on Facebook, follow @TribuneBiz on Twitter to stay informed and join in the conversation.