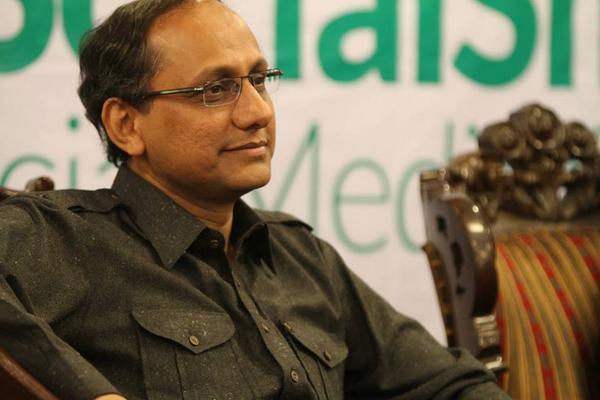 ---
KARACHI: Sindh Information and Archives and Labour Minister Saeed Ghani alleged that Sukkur National Accountability Bureau (NAB) Director Mirza Irfan forced Workers Welfare Board (WWB) officials into handing over allotment letters of apartments built by WWB in Sukkur.

Addressing a press conference on Saturday, Ghani said that Irfan forced various WWB officials, including the body's secretary and deputy director, to hand over the allotment papers, as well as cheques meant to be distributed on account of marriage grants to workers.

However, when WWB deputy director refused to comply with Irfan's demands, Sukkur NAB director threatened him with imprisonment and said that criminal cases would be registered against him and WWB secretary, claimed Ghani.

President Alvi issues 8 new ordinances

According to the minister, these letters and cheques were sought contrary to NAB's mandate so that these could be distributed by the NAB chairperson, who was to attend a reception in the city on October 31.

"Sukkur NAB Director called me to ask whether I had stopped WWB officials from handing over the allotment letters and marriage grant cheques and I told him that they were following my orders," Ghani further said.

Ghani also said that Irfan had informed him that he had received complaints regarding misappropriation of funds allocated for the construction of apartments by WWB.

NAB 'probes assets of private medical college owners'

Ghani claimed Irfan told him that he had two options - either to conduct an inquiry into the reported misappropriation or resolve the matter amicably, which was only possible if he was handed over the allotment papers and grant cheques. "At this, I replied that it is against NAB's mandate to distribute letters and grant cheques. I said he may go ahead and launch an inquiry," he said.

Ghani said that it has not been decided yet as to whom the apartments will be allotted.

The provincial minister maintained that NAB is being misused by Prime Minister Imran Khan. "The anti-graft watchdog is only ordered to take action against the members of Pakistan Muslim League Nawaz and Pakistan Peoples Party, and not Pakistan Tehreek-e-Insaf," he said.

Published in The Express Tribune, November 10th, 2019.