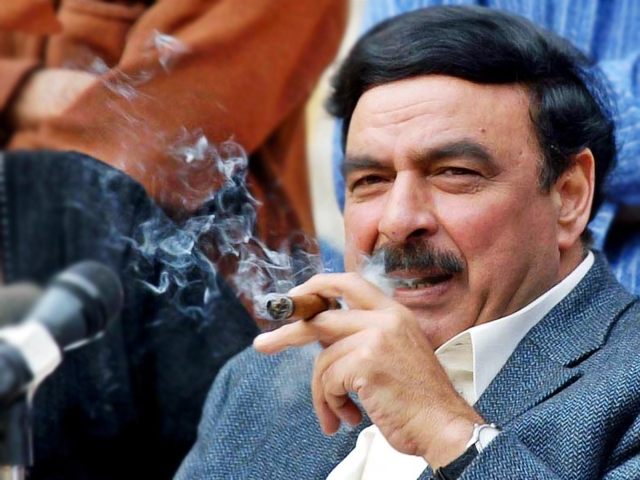 ---
ISLAMABAD: The Islamabad High Court on Friday issued a notice to the federal government over the Tezgam train incident.

A single-judge bench presided by Justice Mohsin Akhtar Kiyani heard a petition seeking the removal of Minister of Railways Sheikh Rashid Ahmed and an independent inquiry under the Pakistan Commissioner Inquiry Act 2017 for the October 31 tragedy.

Referring to Ahmed's claim that the fire was a result of passengers attempting to cook food using a cylinder in the moving train, the petition sought "hearing of both parties" under Section 24-A of the General Clauses Act 1897.

Tezgam train inferno death toll reaches 74

"Moreover a man who believes unilateral view is not righteous within the definition of Article 62(I) (1) of the 1973 Constitution," stated the petition, adding that the railways minister had lost "legal, religious, ethical and constitutional" justification to remain in office after believing in one side view – that of the train officials – and officiating a response without the completion of the inquiry.

The petitioner also asked why Prime Minister Imran Khan had not sought Ahmed's resignation yet. "In the past, PM Imran had urged for ministers to resign to ensure transparent inquiries," he informed the high court.

"Improvements always come with the realisation of shortcomings and strong commitment to overcome these but the unilateral stance of Railway Minister before the inquiry result has made it impossible to fix the liability of Tezgam inferno incident on the Railway officials," reads the petition. He stressed that no 'meaningful' reforms could take place in such a situation.

"The promise to pay compensation to the legal heirs of the deceased and injured would remain a political commitment as there are many examples where promises are yet to be honoured."

PM Imran orders 'immediate inquiry' into Tezgam train accident




The train tragedy

At least 75 people died in the Tezgam incident. Railways officials said some of the train's passengers were cooking breakfast around dawn when two of their gas cylinders exploded, sending flames racing through three carriages as the train passed near Rahim Yar Khan in Punjab.

One of the carriages — Wagon No.12 — was carrying mainly people from Mirpurkhas, the town's deputy commissioner, Attaullah Shah, told AFP. "There was never such a tragic incident to happen to Mirpurkhas."

The Ministry of Railways suspended six officers for alleged negligence in the aftermath of the Tezgam Express tragedy.