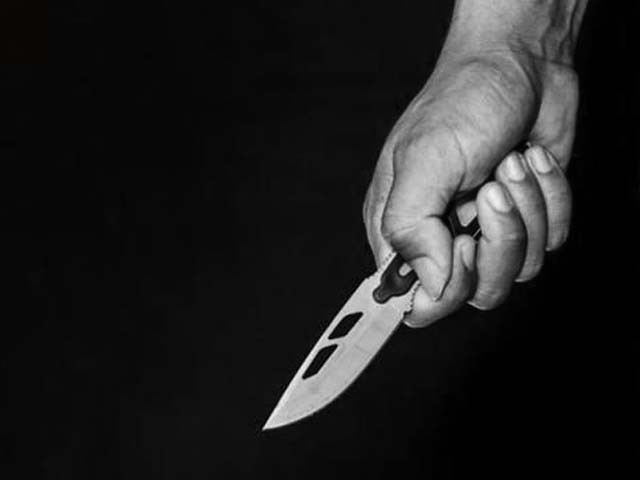 ---
LAHORE: Two brothers were stabbed to death over a petty issue near Butt Chowk in Sattokalta.

Police said that two brothers, 35-year-old Javed Masih and 25-year-old Suleman Masih, warned a boy named Amjad in the neighbourhood not to remove stickers from his pick-up van. However, the boy refused and that is when matters took a fatal turn.

The deceased brothers' father, Riaz Masih, told The Express Tribune that two men, Amjad and Naveed, first beat his sons black and blue. They also barged into the family home and threw out their belongings. "I went to meet Amjad and Naveed's father, Abdul Majid, and requested him to solve this issue. First of all, Majid accepted the apology, but later he came with his sons and stabbed both my boys repeatedly."

Woman stabs husband to death for refusing to have another child

SHO Satoktla police Shahzad Raza said that he received a phone call on Emergency No. 15 that a disturbed man was attacking people with a knife. After receiving information, Dolphin Force personnel reached the spot, but the accused fled. Police shifted the injured Javed and Salman to the hospital, but the former died on the way to the hospital. Salman also died during treatment after 24 hours.

The police arrested the suspects, identified as Abdul Majid and his sons Amjad and Naveed, after 12 hours and seized weapons, said SHO Raza. The deceased's sister, Rehana, told police officials that the family was being pressurised by the accused to settle the dispute without going to court.

Published in The Express Tribune, August 24th, 2019.