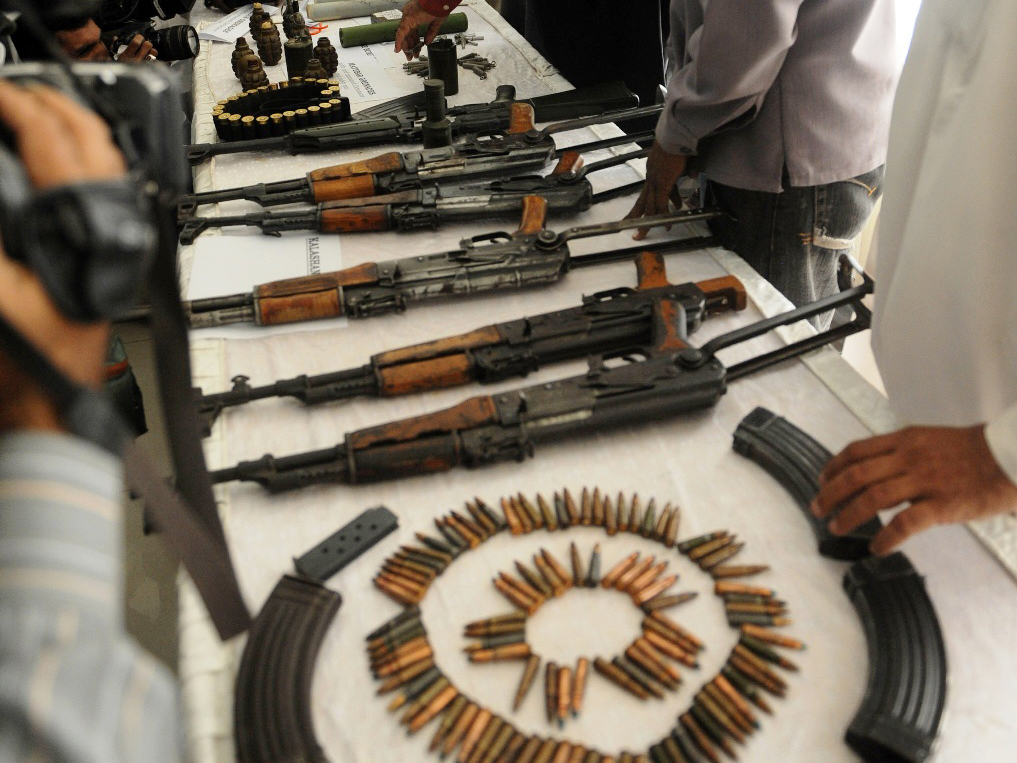 ---
LAHORE: In a crackdown against criminals, Dolphin Squad and Police Response Unit (PRU) of the Lahore Police recovered stolen vehicles, cash and illegal arms from their possession.

DIG Operations Lahore Ashfaq Khan had directed to SP Dolphin Squad Lahore Bilal Zafar to accelerate crackdown against criminals. SP Dolphins Squad Bilal Zafar while giving details of the weekly performance of both the wings said crime fighters of Dolphins Squad and PRU also recovered narcotics including hashish and bottles of liquor from the possession of suspects. Police also recovered one stolen car, 27 motorcycles, 14 mobiles phones, 25 pistols, two rifles, bullets and cash worth more than Rs17,000.

While promoting Community Policing, both Dolphins and PRU helped as many as 742 people on different roads of the city. Dolphin Squad and PRU during vigorous and effective patrolling in the city, checked 60 vehicles, more than 54,000 motorcycles and more than 88,000 people.

As many as 10 vehicles and 983 motorcycles were impounded in different police stations due to incomplete documents whereas disciplinary action was taken against the responsible persons.

Dolphins and PRU wings responded to the all 1,049 calls received on helpline 15. Dolphin Squad and PRU also arrested 41 criminals for violating one-wheeling, 16 accused of violating kite flying ban and four accused of violating aerial firing ban.

Published in The Express Tribune, May 13th, 2019.