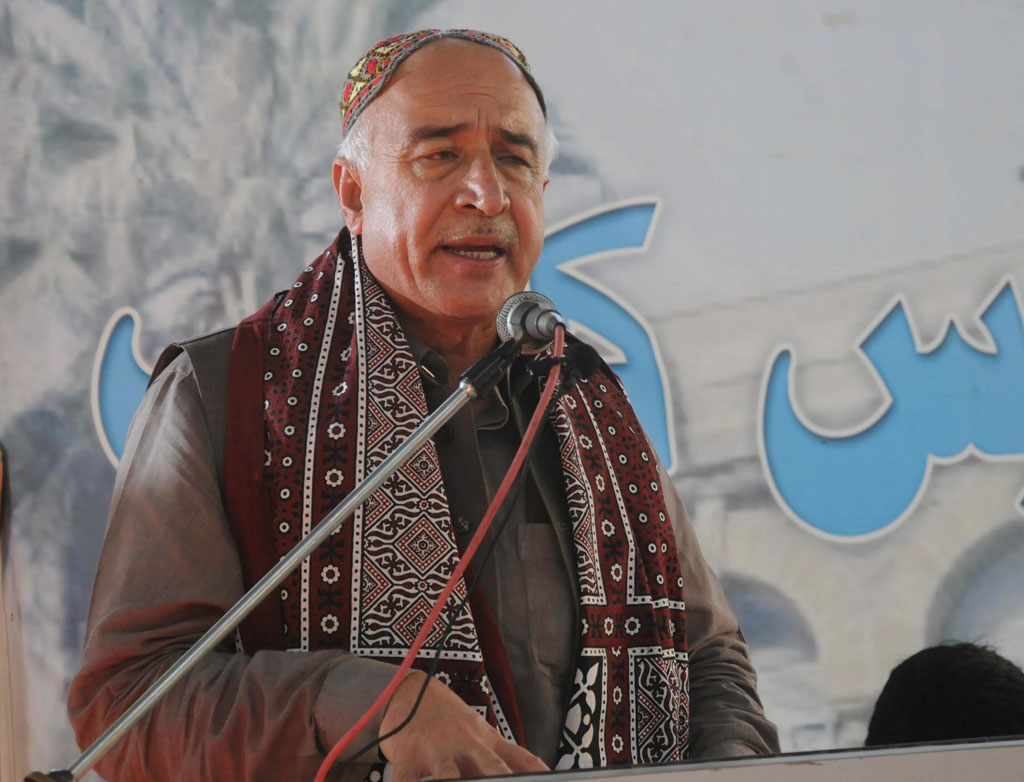 ---
QUETTA: National Party President and former Balochistan chief minister Dr. Abdul Malik Baloch has said that an organised political party with a positive legacy could broaden the perspectives of the masses in the province.

He was speaking at the inauguration of the National Party's membership campaign in the provincial capital on Sunday.

National Party Secretary General Jan Muhammad Buledi, Provincial President Abdul Khaliq Baloch, Central Information Secretary Dr. Ishaq Baloch and other party members also addressed the membership campaign gathering.

Dr. Malik Baloch lamented that temporary political parties in Balochistan had only worsened people's woes, a problem that, according to him, could only be addressed through an organized political party system.

On the problem of growing inflation in the country, the former Balochistan chief minister said that inflation was being caused by the federal government's decision to increase taxes, a move designed to fulfil the conditions for a loan from the International Monetary Fund (IMF), adding that the economy of a country could be judged by the value of its currency.

National Party will form next government: Malik Baloch

The National Party president said that the PTI government's decision to increase the prices of medicines had directly benefited multinational companies and expressed his disappointment that the current central and provincial governments had failed to fulfil their election campaign promises.

He also directed party workers to stay connected with the common man in order to be aware of the problems being faced by the public.

Addressing the membership drive gathering, National Party Secretary General Jan Buledi claimed that his party, when in power in Balochistan, had taken effective steps against terrorism, kidnappings and other crimes that had restored peace in Balochistan, adding that party elders had chosen to endure incarceration rather than compromise the interests of Balochistan.