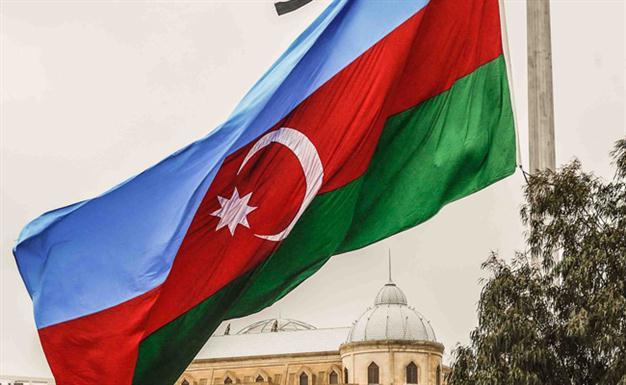 ---
ISLAMABAD: Azerbaijan is keen on enhancing ties with Pakistan, inviting its business to operate in the country while offering it a bridge to Europe.

This was stated by Azerbaijan's Ambassador Ali Alizada during an interview on Tuesday.

Ambassador Alizada further said that Pakistan lies at the crossroads of three geo-economically important regions of South Asia, Central Asia and West Asia.

He added that Pakistan can play a significant role in connectivity and integration between Central and South Asian regions, as well as with Western Asia. With Azerbaijan long serving as a land bridge between Asia and Europe, he offered Pakistan access to eastern European states through different transportation corridors such as North-South, Lapis-Lazuli and others.

"Pakistan is a globally and regionally connected transit state and through transit advantages, economic connectivity should be one of its main pillars," he said.

Talking about bilateral relations, the ambassador said that Azerbaijan and Pakistan are two brotherly countries which have very warm relations.

"We have unique commonalities of historical, religious, cultural and political nature which are beyond the geographical distances and divisions," he said, adding that since Azerbaijan regained its independence, "the relations between our two brotherly states accelerated and now demonstrate a rare example of solidarity".

Pakistan-Azerbaijan has time-tested relations which are based on strategic partnership, confidence, mutual respect and trust, he said, adding that the leaders of both countries attach great importance to their relations.

Alizada further said that the political, military relations between Azerbaijan and Pakistan are at a very high level and that it was necessary to make efforts to further boost the economic, trade and cultural relations between the two countries and reach the same strategic level.

To a question about the China-Pakistan Economic Corridor (CPEC), the diplomat termed it a mega project with huge regional connectivity impacts as part of the larger 'One Belt, One Road' initiative.

"This is the main economic project which Pakistan wants to implement and the smart realisation of this project can open up vast employment opportunities for Pakistanis and promote the development of energy sector, infrastructure, and industry," he said, adding that Azerbaijan supports the Belt and Road initiative.

The ambassador said that Azerbaijan also presents a lot of opportunities for investors, especially in the banking, transport, communications and technology sectors apart from opportunities to further enhance cooperation in economy, trade and agriculture.

There is a lot of potential in these sectors which remain untapped, he said, adding that Azerbaijan has created and is ready to further create the necessary working conditions for Pakistani companies in the country.

Azerbaijan is a state which has successfully continued its dynamic development for the past 25 years in all spheres, including socio-economic.

He referred to the recent World Bank report on "Doing Business 2019", wherein it stated that Azerbaijan had implemented a record number of reforms and was among the top improvers globally, making it easier to do business in Azerbaijan. He further said that Azerbaijan had climbed 32 spots from last year and was now ranked amongst the top 25 states in 2019.

Alizada hailed Islamabad's recent decision to simplify the visa procedure by announcing on-arrival visa for citizens of 50 countries, including Azerbaijan.

"It is a good step taken by the government of Pakistan which will boost tourism stream from a different part of the world to Pakistan and I am sure our citizens would love also to visit Pakistan," he said.

The envoy went on to say that Azerbaijan and Pakistan have suffered from a common enemy: terrorism.

He said that due to Armenia's military aggression against Azerbaijan, 20 per cent of their land was still under occupation. Together with the alleged ethnic cleansing, more than a million Azerbaijanis had been forced to seek refuge in camps in their own land.

Our historically native lands of Nagorno-Karabakh and seven adjacent districts were occupied by Armenia.

All international organisations, world countries clearly support the position of Azerbaijan on Nagorno-Karabakh and one of the strongest supporters is Pakistan.  

Published in The Express Tribune, April 3rd, 2019.
COMMENTS
Comments are moderated and generally will be posted if they are on-topic and not abusive.
For more information, please see our Comments FAQ