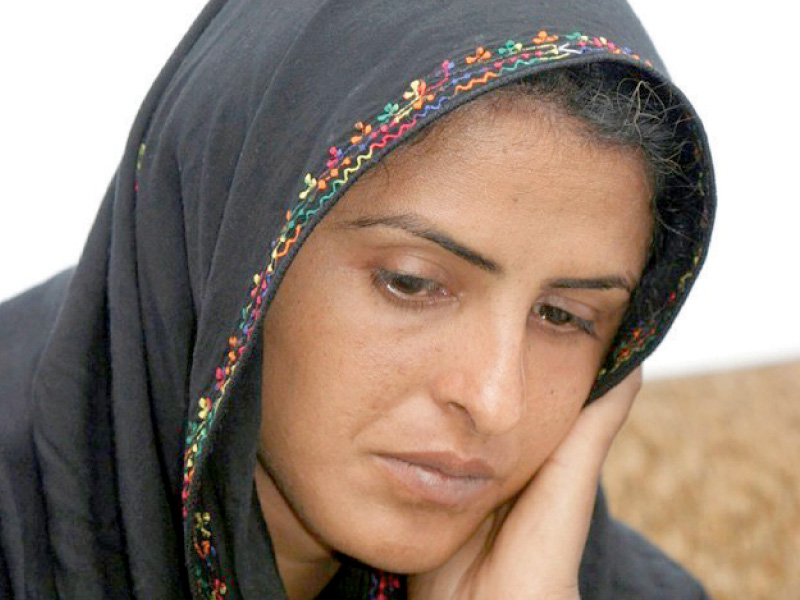 ---
ISLAMABAD: The Supreme Court on Wednesday resumed the hearing of the review petition filed in the Mukhtaran Mai case against the acquittal of 13 people accused of gang-rape.

During the hearing, Mai's counsellor Aitizaz Ahsan told the bench that the Lahore High Court (LHC) in its 2005 verdict had stated that no injuries resulting from a sexual assault were found despite the doctor appearing before the court and stating otherwise.

He told the court that the verdict also stated that there was no evidence suggesting that Mai showed any resistance.

Aitizaz argued that the area councillor appeared before the court and had stated that he was a witness to the incident.

Hearing of Mukhtaran Mai review petition adjourned till March 27

To this Justice Musheer Alam asked if the councillor was presented before the court as a witness or did he rely on hearsay.

Aitizaz further said that the accused have a lot of influence on the people of the Mustoi community.

Justice Musheer Alam adjourned the hearing of the case till next week.

In June 2002, Mai was gang-raped on orders of a 'panchayat' as punishment after her younger brother was accused of illicit relations with a girl from a rival tribe.

In August 2002, an anti-terrorism court awarded death penalty to six out of 14 identified by Mai – four were sentenced for rape while two were awarded capital punishment for being part of the village council. The ATC released eight others.

In March 2005, five convicts were acquitted by a Lahore High Court bench while one's sentence was converted into life imprisonment.

The acquittal was challenged in the apex court. A three-judge bench headed by Justice Mian Shakirullah Jan and comprising former CJPs Nasirul Mulk and Mian Saqib Nisar upheld LHC decision and rejected the appeal in its April 2011 verdict.

SC to take up Mukhtaran Mai's review plea on 6th

Mai filed a review petition against the judgment in May 2011. In her review petition, Mai has pleaded that the court should review and recall the judgment and grant relief as prayed in the appeal. She has also requested the court to constitute a larger bench to hear her petition, contending that she is aggrieved of and dissatisfied with the findings of the court.

Mai took the rare step of filing criminal charges against her attackers. Her decision to speak out earned her widespread recognition. She was named Glamour magazine's 2005 woman of the year and her autobiography at one point was the number three bestseller in France.

She started the Mukhtar Mai Women's Welfare Organisation to help support and educate Pakistani women and girls with money she received from the government and from donations.