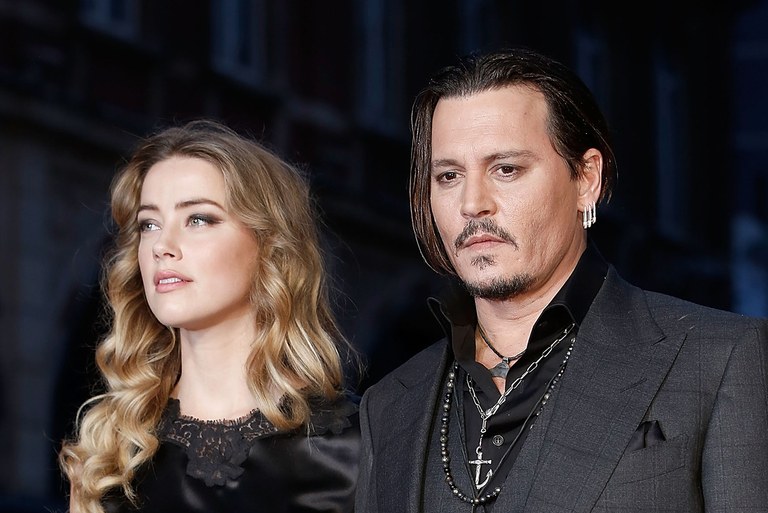 ---
Johnny Depp has been receiving a lot of support lately. The Pirates Of The Caribbean star is suing his ex-wife, actor Amber Heard, filing a case worth $50 million for defamation after she alleged that he physically abused her during their marriage, reported Hollywood Life.

But now, the 55-year-old Depp alleges it was actually Heard who punched him in the face, prior to their separation in May 2016. The case is yet to be settled but the Aquaman star is not backing away from her allegations.




Photos of Depp with a bruised face have reportedly been submitted to court. Back in 2016, Amber claimed that he had cut his own finger off in a 'fit of rage' but according to court documents, a month after the couple married in February 2015, she "shattered the bones in the tip of Mr Depp's right middle finger, almost completely cutting it off."

Numerous fans are taking to Twitter now to show their support for Depp. "The fact that his bruises are only one of many other photographs he has for court is so heartbreaking, but also so important," wrote one user. Another added, "I've never been more proud of you, Johnny Depp! You handled everything in a way few would have. You didn't owe anyone anything and yet again, you put yourself out there to make sure the truth comes out! You are so strong and inspire us to be so as well."

https://twitter.com/taylrrjoseph/status/1105532195735826434

https://twitter.com/Ayyuz_/status/1105555453570887681

Have something to add to the story? Share it in the comments below.
COMMENTS
Comments are moderated and generally will be posted if they are on-topic and not abusive.
For more information, please see our Comments FAQ