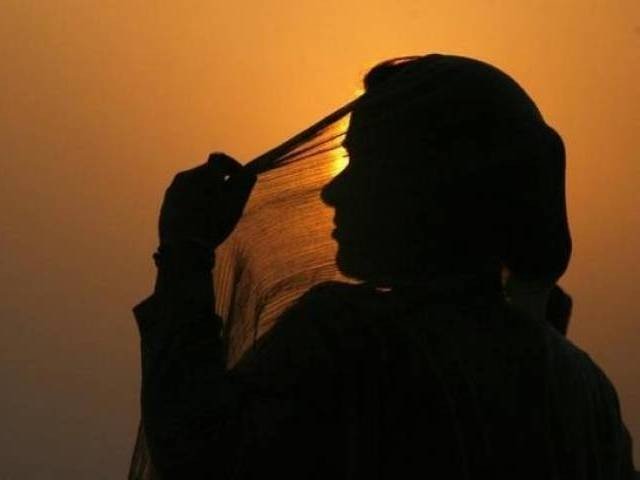 ---
KARACHI: Even after the passage of five years, The Domestic Violence (Prevention and Protection) Act, 2013 meant to provide relief to victims of domestic violence is lying dormant with no measures being taken for its implementation.

The law was passed in March 2013 in the wake of a long struggle by women's rights activists, but the government has neither appointed "protection officers" nor established "protection committees" to protect women, children and vulnerable persons from violence. It exists only in official books.

2018 witnesses no respite in violence against women

"Not a single committee has so far been formed in the last five years," said an official of the Sindh government. The official said that the incumbent government that claims to be champion for their rights gave little importance to women's issues. "The importance of the department can be gauged from its meagre development budget," she said. A senior official working in the women development department said that many schemes of the department were in the doldrums since 2015 as no one pays any attention to it.

Provisions of Law

According to the salient features of the law, the women development department was to set up protection committees in each district. Among other responsibilities, the committees must inform the aggrieved person of her or his rights provided under the Act, assist them in obtaining any medical treatment necessitated due to the violence, help them relocate to a safer place, which may include the house of any relative or family friend, and assist the aggrieved person in the preparation and filing of any petition or report under this Act. The committees have also been made responsible for maintaining official record of the domestic violence incidents in its jurisdiction.

Protection committees

Regarding the composition of protection committees, the law said, an official of women development department posted in a particular district will work as the secretary of committee and the social welfare officer will be its convener. Other members of each committee include a psychosocial worker, an official appointed by the court, a female police officer not below the rank of sub-Inspector and two women members from civil society. Apart from this, the government has to appoint "protection officers" in each district to look after these cases.  "We demand that committees be formed without any delay and women protection officers be stationed in all districts," said Rahima Panhwar, women activist and regional coordinator of Strengthening Participatory Organization (SPO). She stressed the need for initiating massive awareness campaign about the law because, "apparently no one knows about this law and its importance in Sindh".

Rights activists welcome K-P's maiden domestic violence bill

There is a provision in the law about "provincial commission on domestic violence", but there has been no progress on it as well. The commission shall comprise sixteen members headed by minister for women development. The members must include women development secretary, Sindh commission on human rights chairperson, Sindh commission on status of women chairperson, six ex-officio members representing law, finance, social welfare department, home ministry, human rights and health department, two members from civil society and two members each from the legal fraternity and media.

The commission has been given the mandate to look into complaints and even take suo motu notice of matters relating to domestic violence, mobilise grant and to take initiatives for investigations into specific incidents of domestic violence among other things.

"In the present circumstances when domestic violence is on the rise in Sindh, hardly a few cases have been taken up under this law, said Panhwar adding that whenever a woman goes to a police station to register complaint against her family member, the police instead of helping her pressurise her to compromise rather than register case under this law. The government should ensure that police and other stakeholders act in accordance with the law, she said.

Sources privy to women development department told The Express Tribune that instead of implementing this law, the government, in 2015, allocated a separate budget for setting up complaints centres for women. "Only two complaint centres have been established, one in Hyderabad and the other in Karachi, said sources, adding that the centre in Hyderabad was non-functional and that Karachi cell had now been shifted to women development minister's offices where it has now become operational.

Government's position

Women Development Minister Shehla Raza told The Express Tribune that there was a ban on appointments and that was the reason provincial government could not appoint protection officers. "We already have 12 women development officers who will be given the task of women protection officers," she said, adding that the government would appoint the rest of the officers in each districts.

Regarding commission on domestic violence, Raza said, "There is provision about it in the law, but we will not make this commission". She added, "We have recently launched Sindh commission on status of women, so there is no need for a separate body on it".  When asked about the formation of protection committees, she replied that these committees were under process.

Published in The Express Tribune, February 19th, 2019.
COMMENTS
Comments are moderated and generally will be posted if they are on-topic and not abusive.
For more information, please see our Comments FAQ