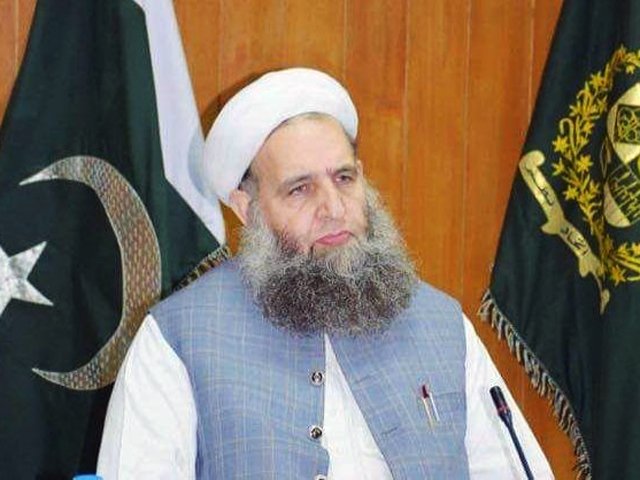 ---
ISLAMABAD: Federal Minister for Religious Affairs Noorul Haq Qadri has said the cost of government's Hajj scheme is still the lowest among regional countries including India, Bangladesh, Iran and Malaysia.

Addressing a news conference in Islamabad on Wednesday, he said some private Hajj tour operators were reportedly offering Hajj package less than the government scheme, which he said was "a scam" and warned the intending pilgrims against falling prey to such fraudsters.

All pilgrims should only contact registered tour operators, the minister added.

The religious affairs minister went on to say that raising the Hajj costs was against the ruling Pakistan Tehreek-e-Insaf (PTI) government's policies.

However, increase in currency exchange rate, Saudi taxes, train fare during Mashair (Mina, Arafat and Muzdalifah) and higher air fare and hike in accommodation costs were among the factors compelling the government to increase the price of Hajj package, he added.

Minister foresees further increase in Hajj cost

"We tried to introduce a 'free-sky policy', but the Saudi Academy of Civil Aviation (GACA) did not agree … after taking all airlines in loop, we decided to increase the air fare by only Rs17,000," he maintained.

According to Qadri, all necessary information regarding the government's Hajj policy is available on the Ministry of Religious Affairs' website. He added that the government has also made the Hajj form easier to fill for the intending pilgrims.

A special Hajj quota was also introduced for all pilgrims of above 80 years of age, said the minister, adding that all pilgrims under the government scheme will be provided free train tickets in Mashair.

Saudi crown prince's visit not linked to any NRO: Noorul Haq Qadri

Taking notice of previous year's complaints regarding quality of food at Mina, the government has ensured provision of freshly-cooked Pakistani food for all pilgrims, said Qadri and added that a temporary training camp has been setup in Gilgit-Baltistan for the local Hujjaj besides introducing mobile verification system for far-flung areas in Balochistan and Khyber-Pakhtunkhwa.

The minister also said that the Saudi authorities had assured Islamabad of including Pakistan in its "Road to Makkah" initiative on the government's insistence. The project would kick off from Karachi and Lahore.

The service will offer pre-clearance of immigration for pilgrims at their respective points of embarkation. It has already been introduced for pilgrims in Malaysia and Indonesia.