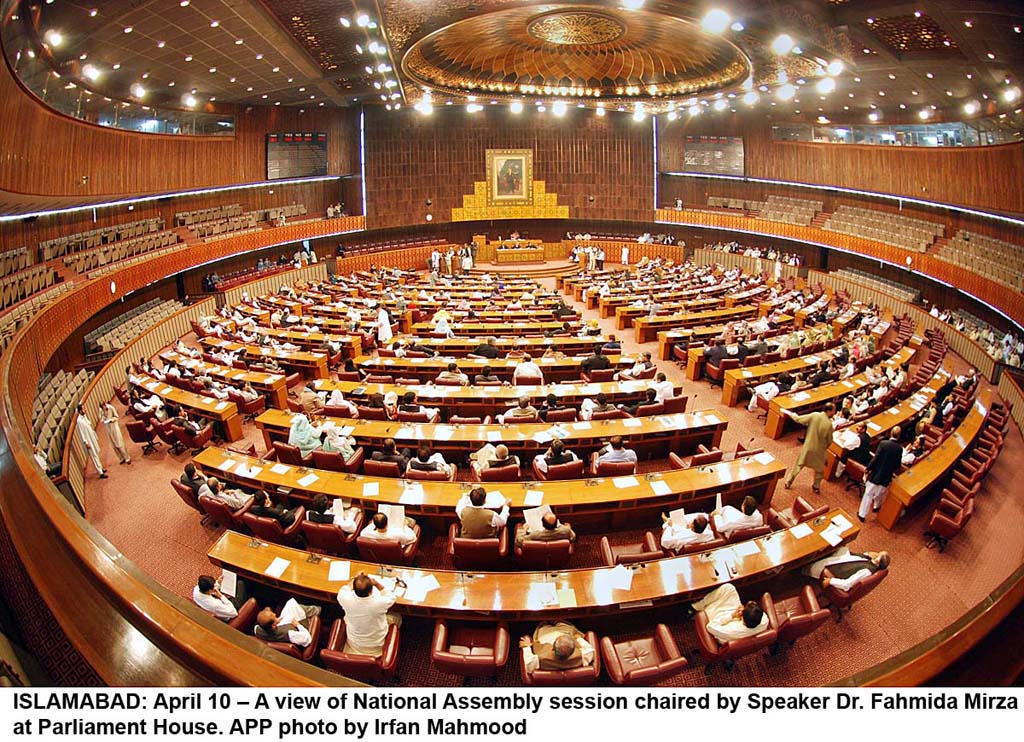 ---
ISLAMABAD: The fate of Pakistan Tehreek-e-Insaf (PTI) government's mini-budget hangs in the balance as Speaker Asad Qaiser adjourned the National Assembly session for an indefinite period.

As the proceedings began on Friday, the house debated over the Islamabad High Court Amendment Bill, 2019.

From the opposition benches, former premier Shahid Khaqan Abbasi suggested that judges should be required to submit their tax details annually and that they submit asset details dating back at least five years. Pakistan Peoples Party (PPP) leader Naveed Qamar stressed on the importance of specifying a province wise quota system for employing judges from each province to ensure equality.

Big defaulters get Rs200 billion bailout

The government, however, dismissed the opposition's recommendations and proceeded to pass the bill. Abbasi and Pakistan Muslim League-Nawaz (PML-N) leader Saad Rafique were given the floor. The move drew flak from the opposition benches, who staged a protest.

After Qamar pointed out the lack of quorum, the speaker suspended the session instead of adjourning it temporarily.

The bill was moved by Parliamentary Secretary on Law and Justice Maleeka Ali Bukhari and is aimed at increasing the strength of high court judges from six to nine.


COMMENTS
Comments are moderated and generally will be posted if they are on-topic and not abusive.
For more information, please see our Comments FAQ