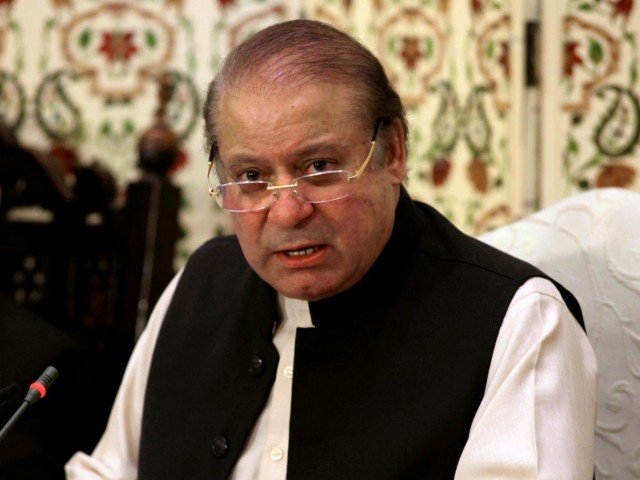 ---
ISLAMABAD: Islamabad High Court (IHC) has scheduled the hearing of National Accountability Bureau (NAB) appeals against Nawaz Sharif in Al-Azizia and Flagship Investment references for January 21.

A two-member divisional bench comprising Justice Aamer Farooq and Justice Mohsin Akhtar Kayani would take up the appeals challenging the verdicts of an accountability court in Al-Azizia and Flagship references against the premier.

Nawaz was sentenced to seven years in prison by the accountability court in Al-Azizia reference and fined Rs1.5 billion, in a verdict announced on December 24. He was acquitted in the Flagship corruption reference.

In its appeal against Nawaz's acquittal in the Flagship reference, NAB has contended that the court's verdict was against the law and the verdict should have been announced in light of the evidence present.

In other appeal, the anti-graft watchdog has said that Nawaz was found guilty with all charges against him proven, and the seven-year jail term awarded in the Al-Azizia reference was not enough and should be increased.

The NAB's appeals would be heard along with the appeal filed by the former premier against his jail term in the Al-Azizia Steel Mills reference on the same date.

JIT report accuses Nawaz of illegally allotting Pakpattan land

Meanwhile, Islamabad High Court has also fixed hearing for a joint request calling for formation of a bench demanding disqualification of Prime Minister Imran Khan.

The petition said that the prime minister hid and misstated facts in his nomination papers regarding his alleged daughter Tyrian White. The petition, filed by Hafiz Ehtesham Ahmed at IHC stated that plea demanding Imran Khan's disqualification had been pending since August 2018.

The court had combined two different petitions on the same subject but one of the petitioners, Abdul Wahab Baloch of Pakistan Justice and Democratic Party had joined Tehreek e Insaf.

Ahmed demanded that his petition should be heard separately while calling for formation of a bench. His petition said that prime minister's concealment of information about his daughter Tyrian White made him a violator of Articles 62 and 63 of the constitution.

On the other hand, a joint petition demanding time for presenting additional arguments against ineligibility of Shahbaz Sharif as head of Public Accounts Committee was also filed at IHC. After initial arguments, the court had reserved the verdict to fix hearing for the petition.
COMMENTS
Comments are moderated and generally will be posted if they are on-topic and not abusive.
For more information, please see our Comments FAQ