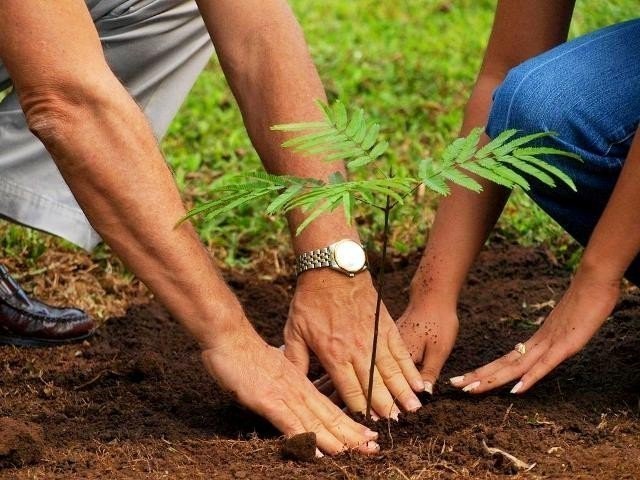 ---
ISLAMABAD: Prime Minister Imran Khan is set to inaugurate the Spring Plantation Campaign in the last week of February with over five million saplings to be planted on the first day nationwide.

The overall target set by the premier is 142.6 million trees.

PM's adviser on Climate Change Malik Amin Aslam on Monday presided over a meeting to discuss ways to make the plantation drive successful.

Officials from all four provinces, Azad Jammu and Kashmir (AJK) and Gilgit-Baltistan attended the meeting.

Cleanliness, plantation drives in full swing in Punjab

Amin stressed on the need for third party monitoring and evaluation system to ensure transparency in the 10 billion tree project under Clean Green Pakistan Program.

He also directed all provincial officials to formulate a Memorandum of Understanding (MoU) in this regard and carry out the plantation drive accordingly.

Stakeholders briefed those present in the meeting on the targets for the spring plantation drive.

Twelve million saplings will be planted in Punjab and Sindh while  Khyber-Pakhtunkhwa (K-P) will have 100 million.

Moreover, 1.2 million saplings will be planted in Balochistan and  4.88 million in Azad Jammu and Kashmir (AJK) in the fresh drive.